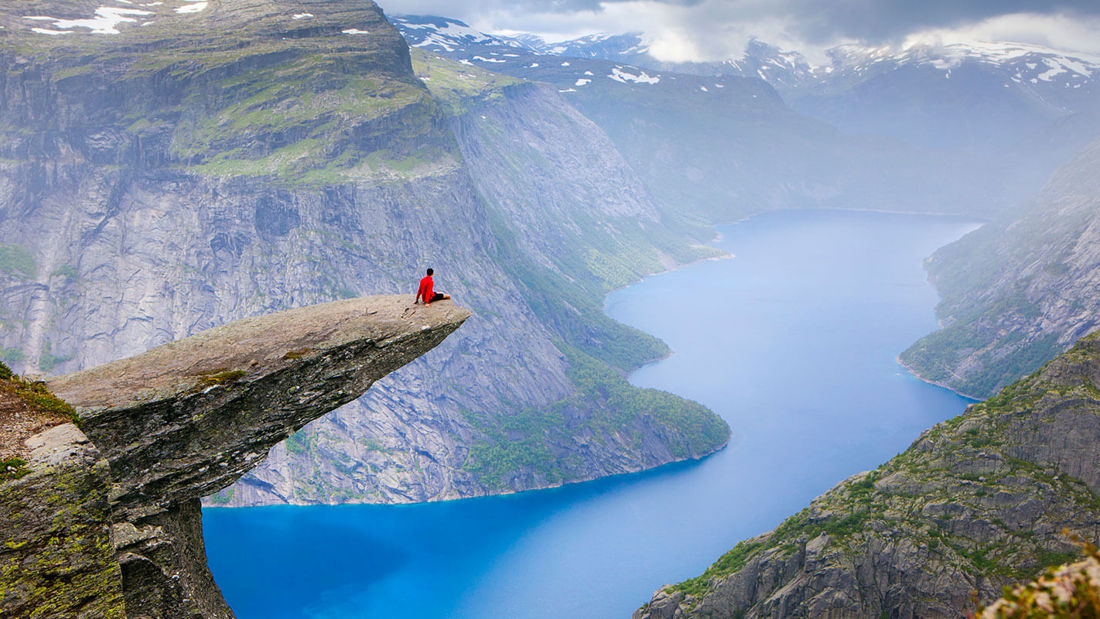 View Norway at its most scenic from here
Norheimsund is the perfect base for exploring the breath-taking countryside with its prestigious location on the shores of the Hardangerfjord.
The venerable Thon Hotel Sandven, built in 1857, is located in Norheimsund in the Hardangerfjord region. Our Thon Hotel Sandven offers fjord views, and hotel manager Arnstein Birkeland has these highlights of the many excursions from the hotel in summer.
"The popular Steindalsfossen waterfall is just a 15 minute walk from the hotel. Follow the path and arrive dryshod on the inside of the 20-metre drop of this stunning waterfall. Boat trips from Norheimsund take you to magnificent mountains and fjord branches, such as Fyksesund where you can see sea eagles. 30 minutes' drive from here, and you can take on the hike up to Trolltunga, the cliff formation towering 700 metres above Ringedalsvatnet lake. The hiking opportunities from here are almost endless," he says.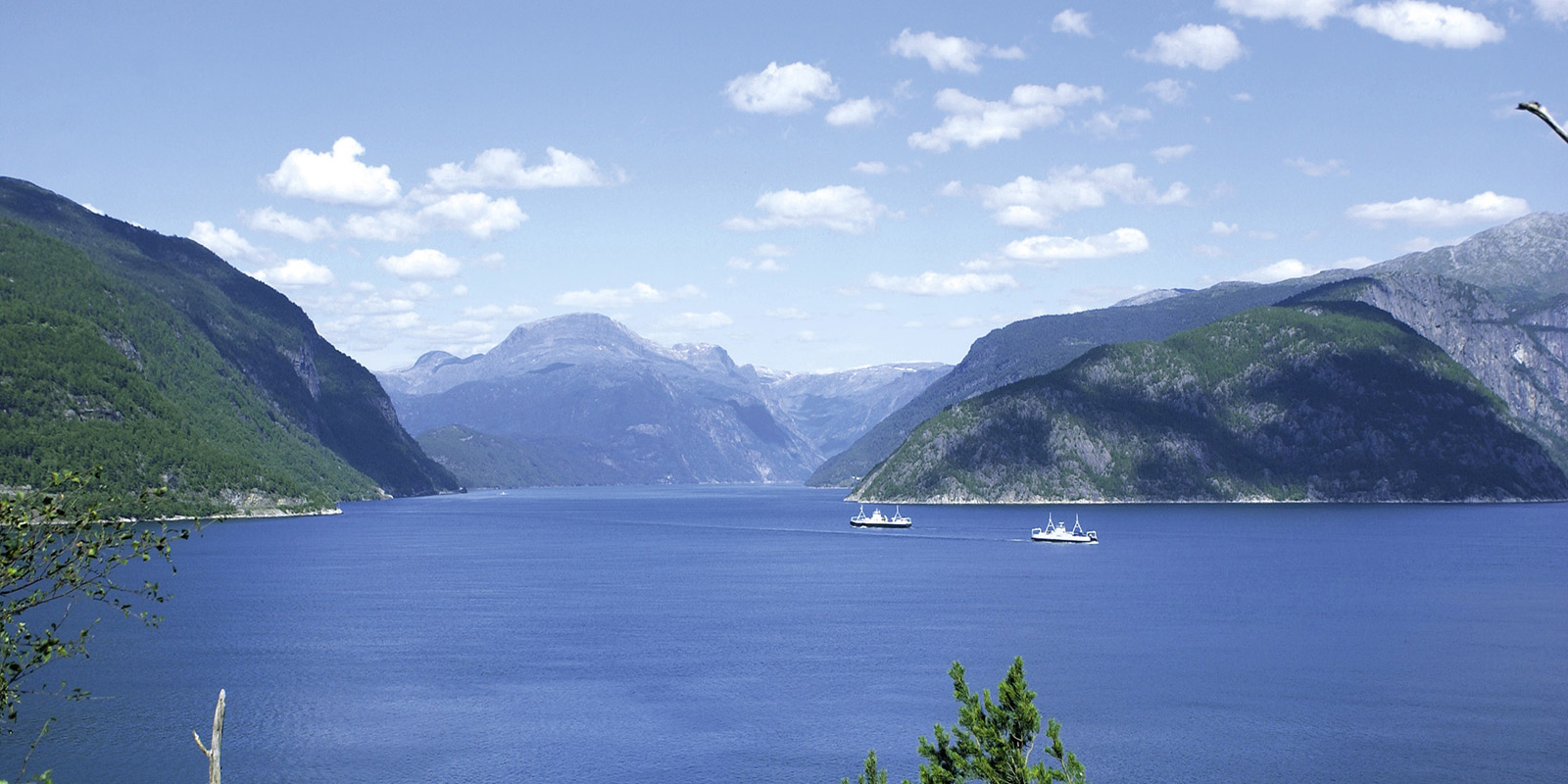 Folgefonna
Folgefonna, an hour's drive from Norheimsund, is mainland Norway's third-largest glacier. From here you can take a guided tour of the glacier along easy or more challenging routes. You can also ski here in the summer.
"You can actually ski in shorts on the Folgefona glaciers in summer. The resort has a surface lift, and the location is popular with the national downhill and cross-country skiing teams. They stay at our hotels," says Birkeland.
The short distance from Bergen makes Norheimsund the ideal destination for a break from city life. After a hike from dawn to dusk, you'll feel you deserve a soft bed in a hotel room with a great fjord view.
Trolltunga (The Troll's Tounge)
The Troll's Tounge, Trolltunga in Norwegian, is a challenging hike, but has become a popular attraction in recent years due to the spectacular view. The cliff towers 1,100 metres above sea level and there are several approaches to the top. Many start from Skjeggedal, taking the path to Mågelitopp. From Skjeggedal and back, the route takes 10-12 hours, and totals 23 kilometres there and back. Fjord Tours have a guided tour Via Ferrata.
The route up to Trolltunga is suitable for walkers when the snow has melted, usually from mid-June to mid-September. It is important to be properly equipped and bring plenty of food and drink and a first aid kit. Stay safe! Do not attempt to visit Trolltunga in strong winds or heavy rain.