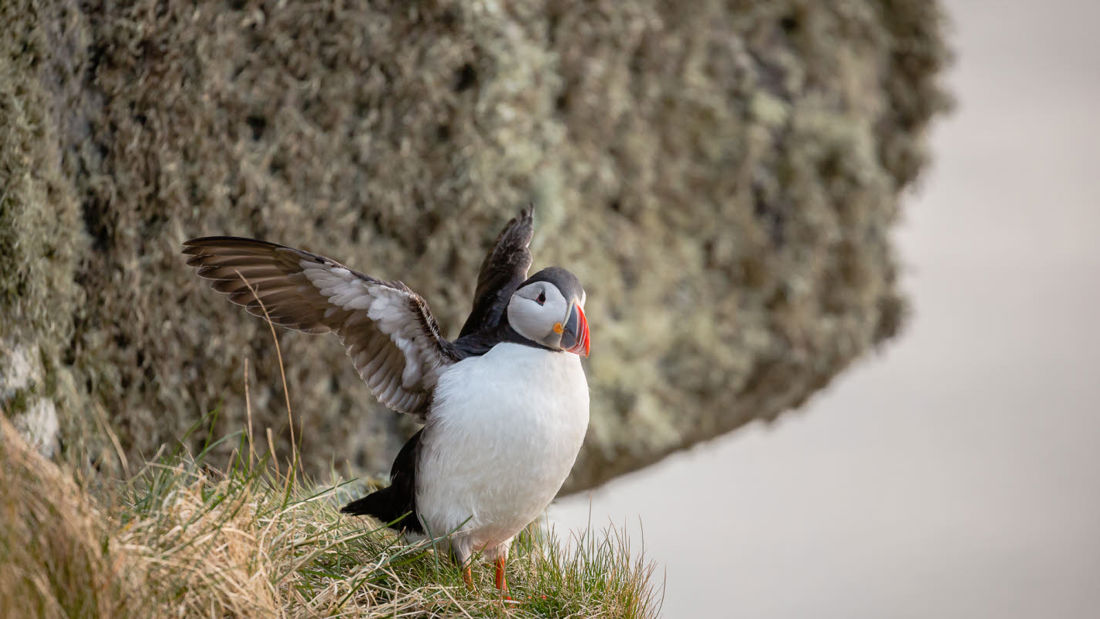 6 reasons why you should put Fosnavåg on your travel bucket-list
Dreaming of an active holiday with magnificent mountains, unique bird-watching, sea safaris, beautiful beaches and authentic cultural attractions?
Then don't make the mistake of overlooking Fosnavåg when planning your Norway trip! Set your sights on a summer holiday in and around the picturesque town of Fosnavåg, 90 minutes' west of Ålesund.
In summer, the tourists flock to Fosnavåg to view the breath-taking scenery and unique puffin colony. Here are 6 reasons to visit Fosnavåg - our top picks for excursions in and around Fosnavåg.
1. Viking Pageant
1-2 July is when the summer pageant "The King's Ring" is mounted, where the Viking Age and St. Olav are brought back to life in the amphitheatre at Herøy. Set on an outdoor stage with the Atlantic on one side and the fjords on the other, you will be taken back to the time of the Vikings. The play rolls out a drama about love and conflicts between generations and religions, and has been named one of Norway`s best historical plays by the press.
Hotel Manager Monica Bjørhovde at Thon Hotel Fosnavåg, just a 20 minute drive from Runde, lets us in on her own summer favourites:
"Personally, I'd come here in July to combine the amazing Herøy Pageant, a with a trip to one of Norway's biggest bird colonies at Runde," says Bjørhovde.
2. Rundebranden on Runde island
The two-kilometre trail takes about an hour. One of the main attractions of the island is that it has Norway's largest puffin colony. Nature photographers and ornithologists from all over the world visit this small island to watch the puffins. Rundebrande is Norway's third-largest bird mountain, and from mid-May to August, the puffins flock to Runde every evening.
"The wildlife here is unique. From the sea or on land alike, sea eagles are a common sight. Not to mention the seals, porpoises and even whales out in the fjord," says the hotel manager.