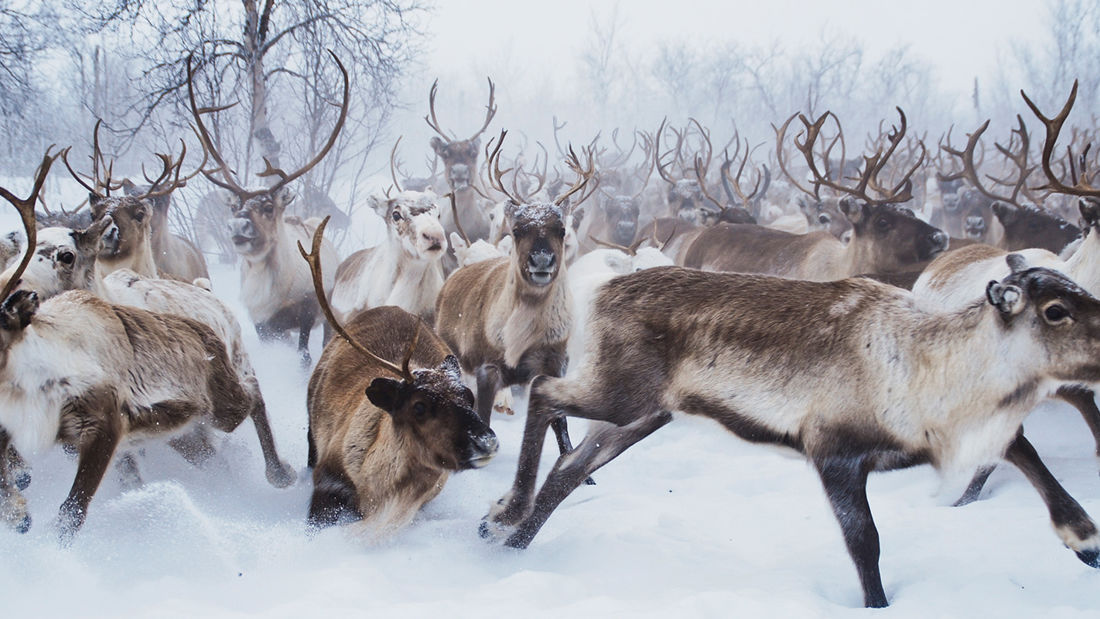 Tundra games, lasso-throwing and reindeer sledding
Join reindeer herder Aslak Sokki and his family at their action-packed reindeer camp. Here you will learn more about the Sámi lifestyle, both before and now, how to throw a lasso and how to drive a sled pulled by reindeer.
Aslak also invites you into his family's "lavvu" (a type of tipi) for some reindeer broth (cooked reindeer meat) fresh off the fire, "joik" (Sámi traditional form of singing) and story-telling. If you would like, Aslak will be happy to arrange "Tundra Games", where participants compete in a number of Sámi activities (advance booking required). Guests are picked up by snowmobile from Thon Hotel. Warm winter clothing can be rented at the hotel.
Price
Price per person: NOK 1 780 including hot sami meal
About the activity
Arranged by: Reinsdyr Park
Where the activity is: Aslak's Reinsdyrs Park is located about 1.5 km from Thon Hotel
Duration: 1.5 - 2 hours.
Season: January – April
Guide language: English, Norwegian, Sami
Min/Max group size: 6 - 25 persons
Good to know:
The average temperature in the winter is around minus 15-20 degrees Celsius. In Kautokeino, however, the temperature can easily fall to -45 degrees Celsius. Recommended attire is therefore warm outerwear, wool base layers, wool socks, gloves/mittens, a scarf, a hat and good winter shoes. Outerwear can be rented at the hotel.