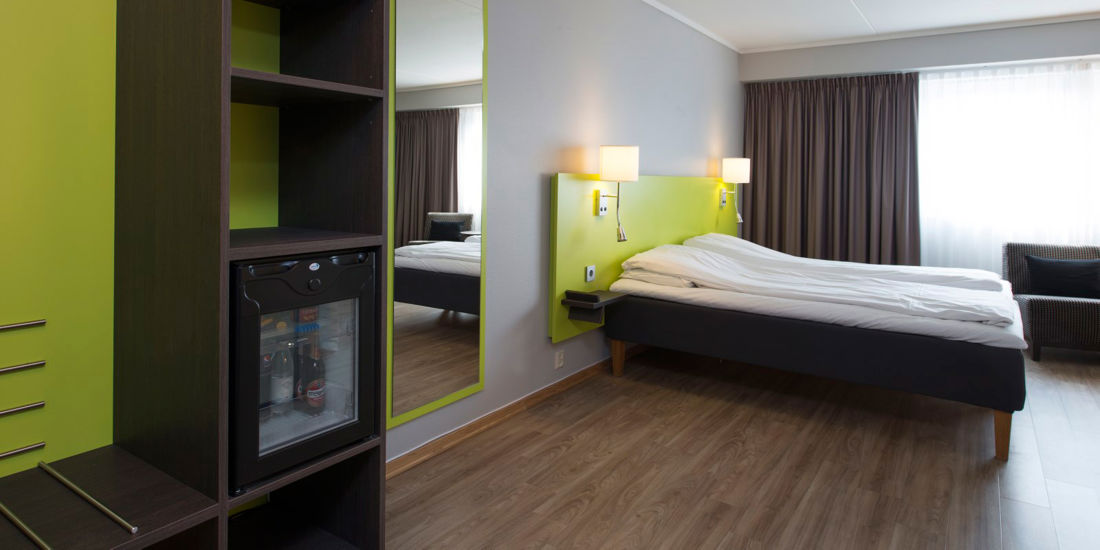 Family Room – Two Bedrooms
Family room with two separate bedrooms for up to four people.
A spacious family room with en suite bathroom with shower and/or bathtub and complimentary toiletries. Amenities include free WiFi, a telephone, and a TV with a wide variety of channels and films. The living room features a separate desk/work area, a seating area and a dining room set. There's also a large bedroom with a double bed, as well as a second bedroom with two single beds or a bunk bed.
Picture gallery