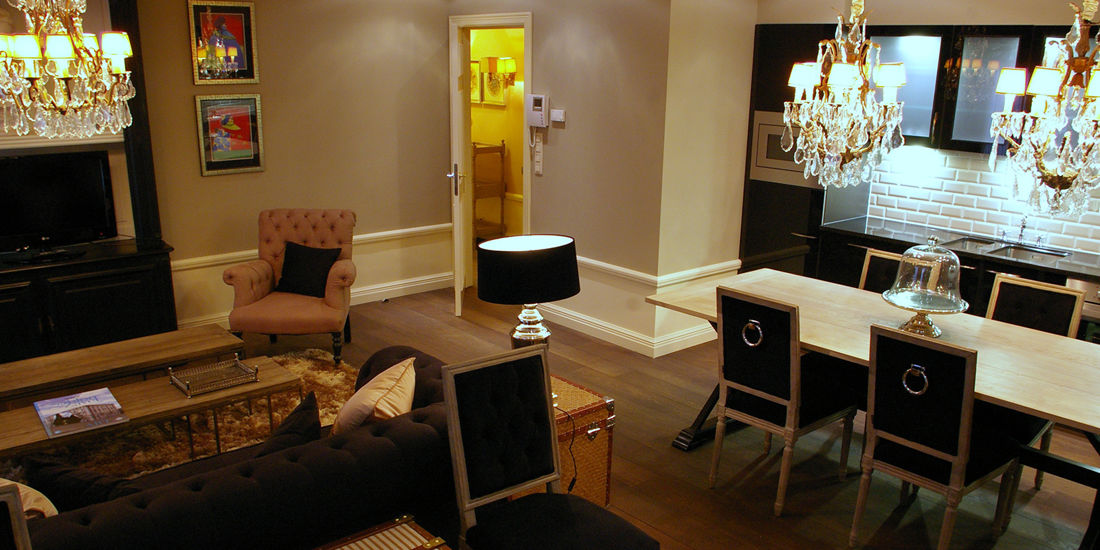 Two-room apartment for one or two people. A comfortable apartment furnished in 'Chesterfield' style, with a bathroom, kitchen and living room. The apartment is situated in a quiet part of the hotel facing the hotel's winter garden.
Separate bedroom with a double bed (min. 180 cm)
One of the apartments has a 45m² rooftop terrace with a garden, which is ideal for enjoying breakfast, lunch or hosting a cocktail party.