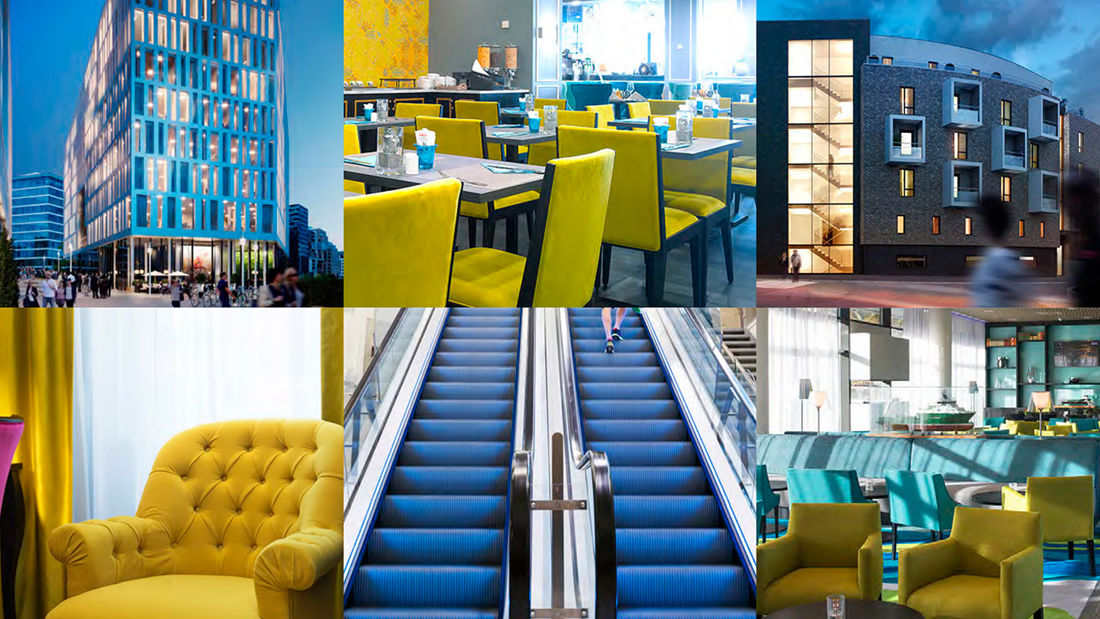 About the Olav Thon Group
The Olav Thon Group is owned by the Olav Thon Foundation and is primarily engaged in the real estate and hotel business.
In 2022, the Olav Thon Group had operating revenues of NOK 12,184 million and employed 2,703 full time equivalents. The group consists of the two divisions Thon Eiendom and Thon Hotels.
Thon Eiendom
Thon Eiendom is the market leader in Norway in real estate with 99 shopping centres and approx. 500 commercial properties. The real estate division includes the listed company Olav Thon Eiendomsselskap ASA. As of 1 January 2017, rental income was NOK 5.3 billion. Commercial property represents the largest item in the property portfolio at 67%. Offices 14% and hotels 12% and other real estate makes up 7%.
Geographically, the property portfolio is distributed at 50% in the Oslo region, 20% in other metropolitan areas in Norway, 16% in other urban areas in Norway and 14% abroad.
Thon Eiendom's shopping centre portfolio consists of:
Norway and Sweden
Total 107
Fully/Partially owned 78
Managed 29
Thon Hotels
Thon Hotels is one of Norway's largest hotel chains. By the end of 2022, the chain had 89 hotels. Including five hotels and two apartment hotels in Belgium, one hotel in the Netherlands, two hotels in Sweden and one hotel in Denmark. The total number of rooms is 13,386. Thon Hotels is the dominant player in the metropolitan regions of Oslo and Bergen, and has its main focus on the business market.
In addition to Thon Hotels' dining services, several individual eateries are included in the Olav Thon Group under the name Restthon. These include places like The Scotsman, Sir Winston, Den Gamle Major and Tostrup Uteservering in Oslo.
Other businesses
Other businesses account for a smaller part of the Olav Thon Group's revenues and profits. The largest unit is the industrial producer Unger Fabrikker in Fredrikstad.
Olav Thon Stiftelsen (the Olav Thon Foundation)
The Olav Thon Foundation was established in December 2013 and at the time of establishment all shares in Olav Thon Gruppen AS were transferred from Olav Thon. The objective of the foundation is to provide stable and long-term ownership of Olav Thon Gruppen and underlying businesses. In addition, the foundation may award funds to charitable causes.