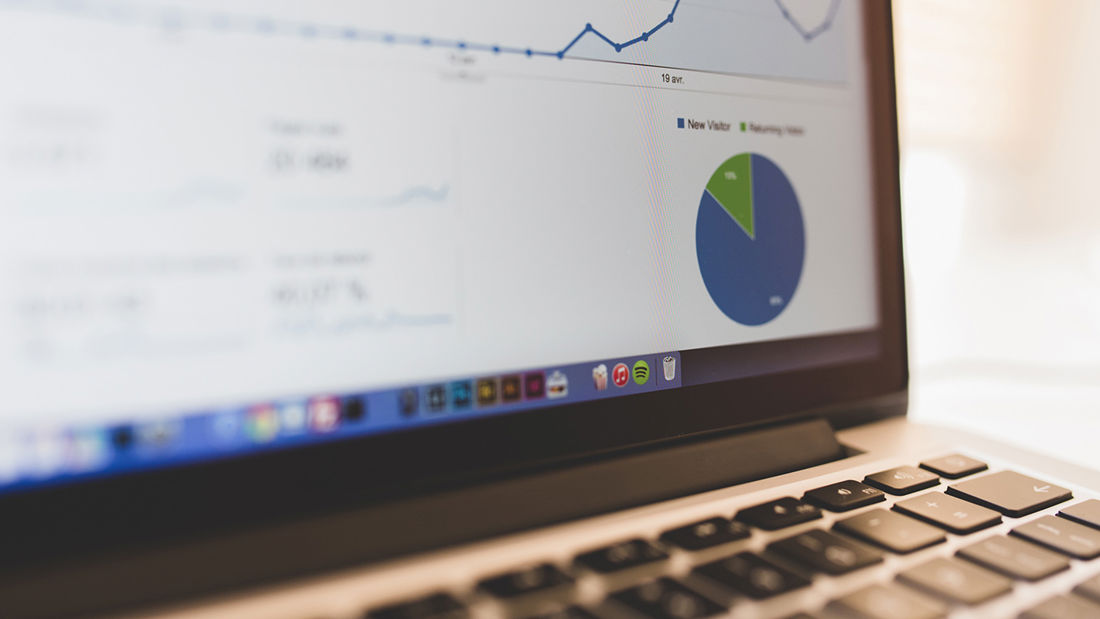 Cookies
By visiting our website you agree to our use of cookies, which allow us to provide you with a better user experience.
Cookies are a piece of data in the form of text or numbers, stored locally on your computer when you visit the site. We use cookies to obtain information about the number of visitors to different pages, the duration of visits, the websites the users came from and the browsers used, among other things. This is information that is used for internal statistics and to improve the website and your user experience. The data is processed in de-identified form, which means that we cannot track the information we collect back to an individual user.
The Olav Thon Group may use general statistics, user behaviour and information from user input for advertising or marketing purposes. Such information will not contain identifiable personal data such as names, contact details or order numbers/customer numbers.
By visiting our domains, you agree to our use of cookies. If you wish to deactivate the use of cookies, you can do so in the settings on your web browser. Please note that deactivating cookies can result in a somewhat poorer user experience.
Instructions for your browser can be found in the links below:
Google
Through Google Analytics, information is collected about which pages you visit on our website, how long your visit lasts, the number of visits and which links you clicked on to get to our website. It is also possible to see which browser and device visitors to the website use, as well as their area location. We anonymise both IP addresses and any transaction numbers, thus making it impossible to track your identity.
With regard to data storage time, in Google Analytics most of our domains use the default 26-month settings. Thon Hotels and Thon Eiendom store data for 36 months. These data pertain only to general traffic on the site and not personal information. All cookies will be deleted from your device after 6 months, unless you disable or delete them yourself. Any data older than the imposed limit will be marked for permanent deletion and will no longer be available to us or to Google. The reason why some websites want to keep such information for longer is because it allows them to get an accurate picture of segmentation and other dimensions when looking at data further back in time. Read more at www.google.com/analytics
We also track events on our site using Google Tag Manager. Here we use anonymisation scripts, thus making it impossible to trace your identity. The information is processed by Google and used to generate visitor statistics and reports that give us an indication of how our customers use the website. We use this service to gain an analytical understanding of how our customers use the website. The figures are used for the continuous improvement of content and in the further development of the website.
We use Google Display Advertising. The sites may use their own targeted ads directed at previous visitors of the website on the Google Display Network, search networks and partners. This is known as 'remarketing' and is used to make ads more relevant to each user, based on their previous use of the website and the interests they have indicated. Under Google's privacy policy, no information that can be used to identify individuals is collected or used. You can opt out of targeted Google Display Network ads here: https://www.google.com/settings/ads
gtag.js and analytics.js can install the following cookies:
_ga is used to distinguish users. The cookie is installed the first time a user visits the site and has a lifespan of up to two years. The Olav Thon Group has set a lifespan of 6 months for these cookies.
_gat is used to limit traffic to Google Analytics. This cookie has a lifespan of 30 minutes.
_gali is used by Google Analytics to determine which links users click on (if there are numerous similar ones).
_dc_gtm_UA-XXXXXXXX-X Installed by Google Analytics to keep track of how many times a user visits the website, how the user arrived at the website, and the country in which the user is located. The cookie also calculates a final time for the visit.
AMP-TOKEN contains a token that can be used to obtain the client ID from an AMP client ID service. Other relevant values may be opt-out or error messages generated when obtaining this information
_gac_<site ID> contains campaign-related information about the user; this information can be used in AdWords campaigns. If Google Analytics and Google Adwords are linked, Adwords will read this cookie unless the user has chosen the opt-out option.
YouTube
Some of YouTube's cookies end up on our websites because we show YouTube videos on our domains. YouTube (which is owned by Google) records anonymous statistical data about, e.g. how many times a video has been viewed. No sensitive data is collected unless you are logged into your Google account. In this case, your choices will be linked to that account, and settings related to this will be processed in your browser.
EpiServer
The cookie . ASPXROLES is linked to our websites which use EpiServer as a CMS. It is used when a visitor logs on to a protected area of a website. The capsule is used to define which roles and privileges are assigned to a user, which in turn can determine which actions may be taken or which pages they can access. . EPiServerLogin is used to allow editors to log into the editor tool. . EPiForm_VisitorIdentifier is used on our forms to remember the user, making it possible to load a form by pressing the back button in the browser. . EPiForm_BID is used to remember which browser is used to fill out a form.
Microsoft
The cookie ASP.NET_SessionId is used by websites created with Microsoft.NET-based technologies, allowing them to maintain an anonymised user session on the server.
Microsoft Bing
The Bing search engine from Microsoft employs cookies that are used to measure traffic and conversions to traffic coming from the search engine. _uetsid is used to track clicks and actions on the website. _muid and _muidb are used to collect anonymised information about users across all of Microsoft's services.
HotJar
This section should always be read in conjunction with the specific privacy regulations applicable to HotJar Enabled Site, which contains further details about the processing of your personal data using the HotJar Enabled Site. You can find out more about HotJar by visiting the 'About HotJar' section on their website. HotJar helps its users/customers to provide their end users with a better user experience and enhanced customer service, as well as helping them to diagnose technical issues and analyse user trends. By using HotJar services, websites become more user friendly, more valuable and easier for end users to use. You can opt out of HotJar collecting your data when you visit a HotJar Enabled Site at any time by visiting our 'Opt Out' page and selecting 'Deactivate HotJar' or by disabling tracking (DNT) in your browser.
The following cookies are in use:
_hjClosedSurveyInvites is enabled to determine whether a user has accepted or declined an invitation to participate in a survey. This is done in order to ensure that you are not offered the same survey several times.
_hjDonePolls is enabled when a user has completed a 'Poll' in order to ensure that they are not offered it again.
_hjMinimizedPolls is enabled if you minimise a 'Poll' and the cookie is used to ensure that the poll remains minimised throughout the user's visit to the site.
_hjDoneTestersWidgets is enabled to notify HotJar about whether a user has accepted an invitation to participate in a user survey so that the invitation is not issued again.
_hjMinimizedTestersWidgets notifies HotJar that the user has minimised an invitation to a user survey.
_hjDoneSurveys is enabled when you have completed a survey to ensure that you are not offered it again.
_hjIncludedInSample notifies HotJar whether a visit is included in the sample that HotJar uses to collect usage pattern data.
Siteimprove
Siteimprove is a tool we use for reviewing and analysing content, availability and SEO on our websites. Our websites use Siteimprove cookies to collect visitor statistics and usage analyses of our websites. We do this to improve user experience and website quality. The Siteimprove cookie generates a randomised ID that enables browser recognition. It collects no personal information and is used only for web statistics. We have turned on DoNotTrack (DNT) in Siteimprove. This means that we respect the wishes of users who have made this choice in their browser and do not want us to collect data about their visits to our websites. Moreover, we have enabled IP masking in Siteimprove. This means that we do not store your IP address when you visit the domains where Siteimprove collects data.
Meta Pixel
We use the Meta Conversion Tracking Pixel to track and improve our marketing campaigns on Facebook. Learn more about ads on Facebook and how you can adjust your personal settings on Facebook yourself. Here you will find Facebook's cookie policy.
Thonhotels.no
The website uses its own cookies to ensure a good user experience. ThonHotels is used to preserve the user's session as long as she/he navigates the website. _RequestVerificationToken protects the website from the unauthorised posting of content. _SSID is used to preserve these sessions across the servers in the website's operating environment. bcid stores the order information in a session. Currency handles currency selections and pcck preserves selected discount codes. . AspNet.ThonHotelsCookie and userId allow us to adapt the content and functionality to users who log in to the site.
Bugsnag
The Thon Hotels app uses Bugsnag to track and report errors that occur in the mobile application. Read more about the tool's privacy policy on the Bugsnag website.