The free walking tour through the European Quarter our guests love
If you are planning to discover Brussels, we have an interesting tip for you: our free and exclusive EU institutions & Art Nouveau walking tour.
Brussels - the capital of Europe
Did you ever ask yourself why Brussels is called "the capital of Europe"? If you want to know why, pack your bags and book your trip to Brussels.
Book your hotel room at Thon Hotel EU or Stanhope Hotel Brussels and enjoy your Sunday with a free walking tour through the European Quarter in Brussels. Both hotels are perfectly situated between the European Quarter and the historic centre of Brussels - your ideal starting point to discover Brussels with all its sights, shops, cafés and parks.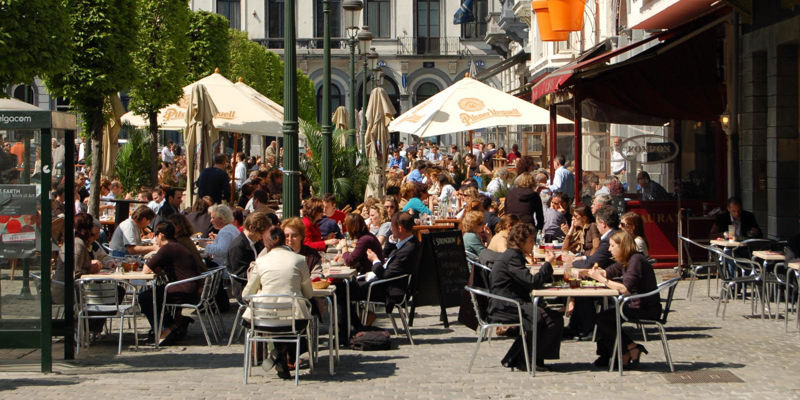 "It's of the utmost importance for us that our guests have an opportunity to discover our quarter. Although we are at the border of the historical centre, almost facing the Royal Palace, we also have many interesting institutions, museums and beautiful Art Nouveau and Art Deco buildings within walking distance of our hotel", says Frédéric Hill, General Manager of Stanhope Hotel Brussels.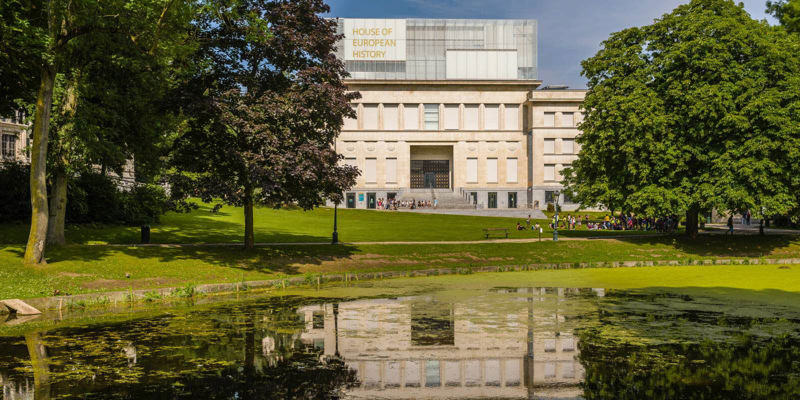 Guided tour in Brussels
Every Sunday our professional tour guides are waiting for you to explore together the European Quarter of Brussels. Meet the knowledgeable guides and discover the history of the EU Parliament and the EU Commission.
"We receive very positive feedback from our guests and they are all enthusiastic about the guided walking tour. As this tour is unique and not available in any other way, our guests really appreciate when we propose this free tour", explains Wesley Langerak, Front Office Manager at Thon Hotel EU.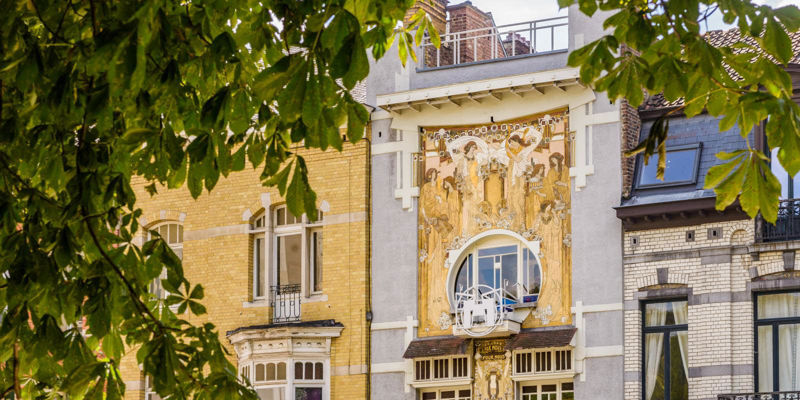 Brussels is also a city were art is expressed in very different ways. During the visit, you will discover several preserved Art Nouveau buildings as well as the latest urban development projects in Brussels.
So, when are you coming to Brussels?
When
Every Sunday, from 10.00 to 12.00
For Who
All guests of Thon Hotel EU or Stanhope Hotel Brussels. Please register at the reception (upon availability).
Where
Starting point is the Information Desk at Luxembourg square.
Terms & conditions
We have united together with our neighbours & friends from the EU Quarter hotels to offer you this experience. Participation is free for our guests, however please note that no shows will be charged EUR 20 per person.