Thon Hotel Kirkenes
With 143 bright and modern guest rooms, and capacity for up to 300 delegates, Thon Hotel Kirkenes is the town's largest conference hotel. The hotel is perched on the quay in central Kirkenes, with unobstructed views of the fjord.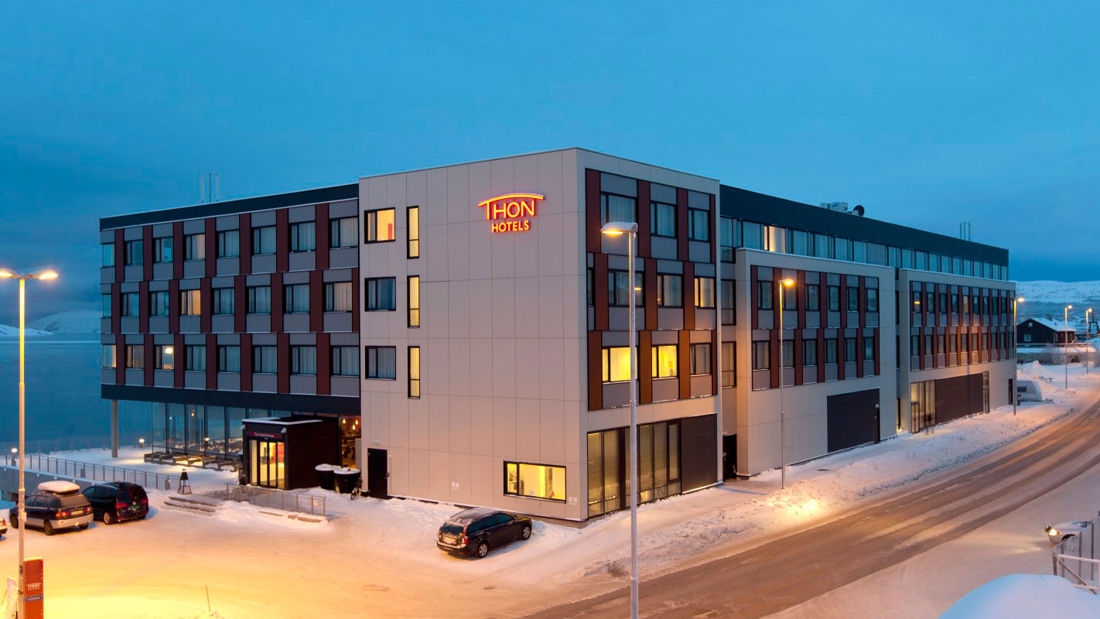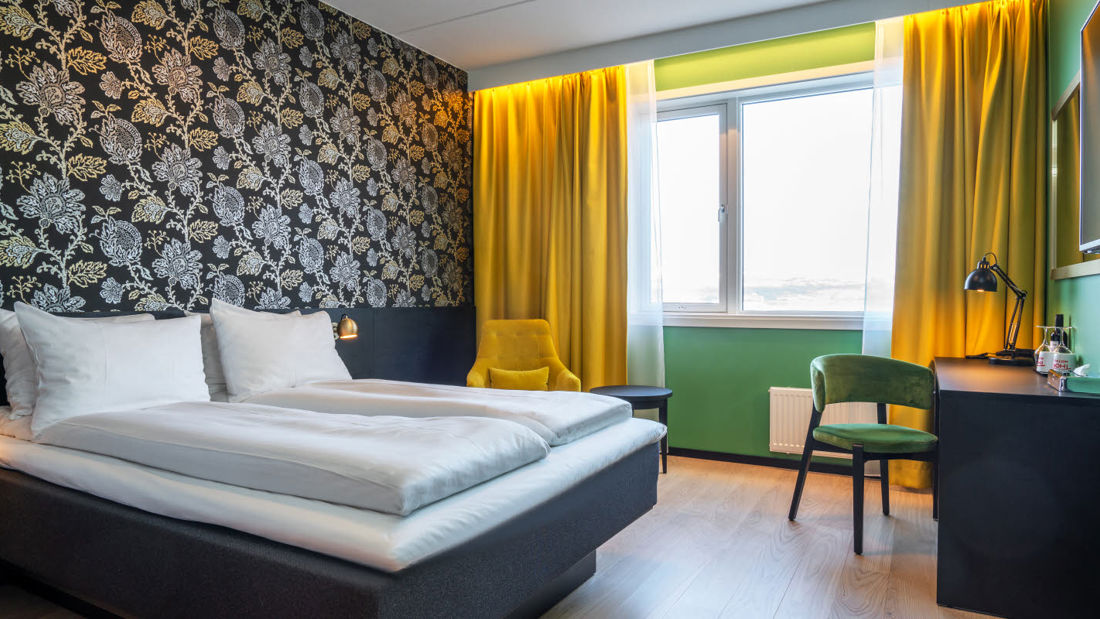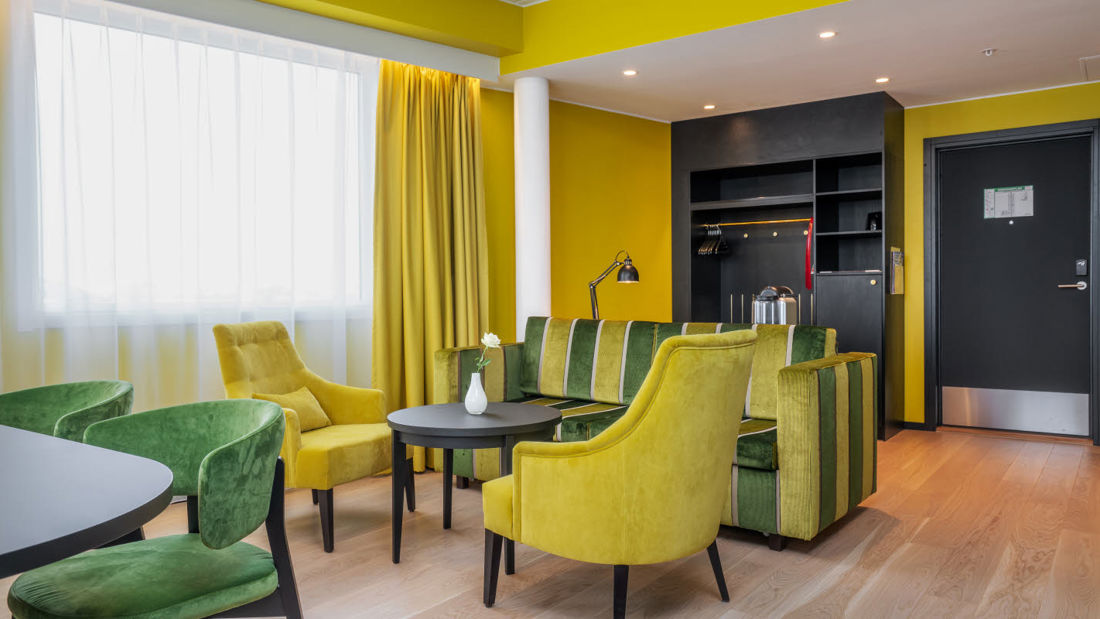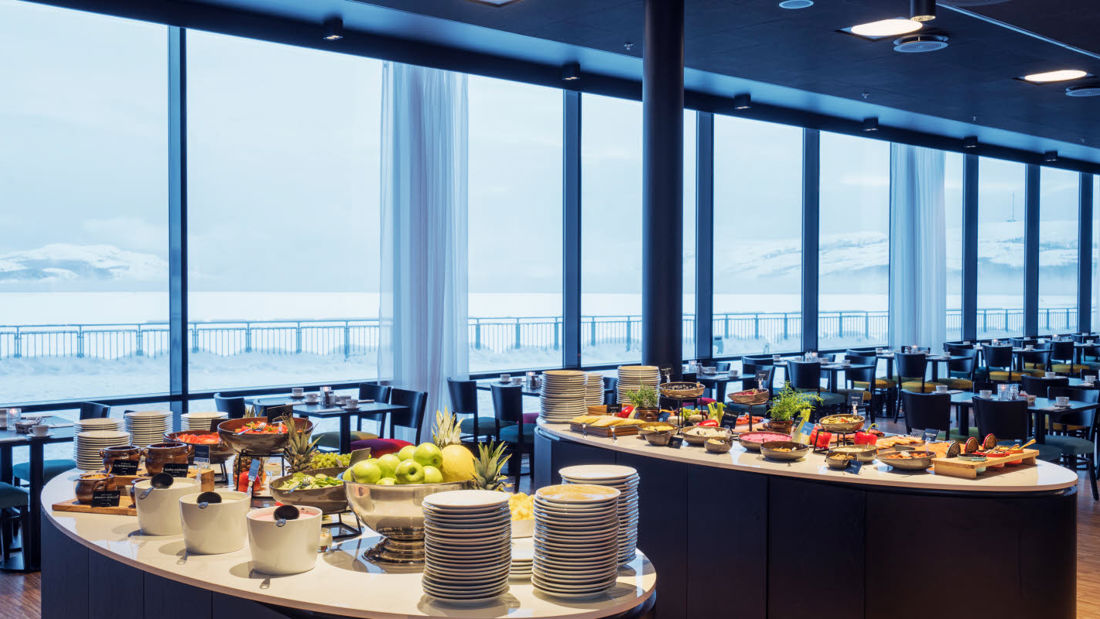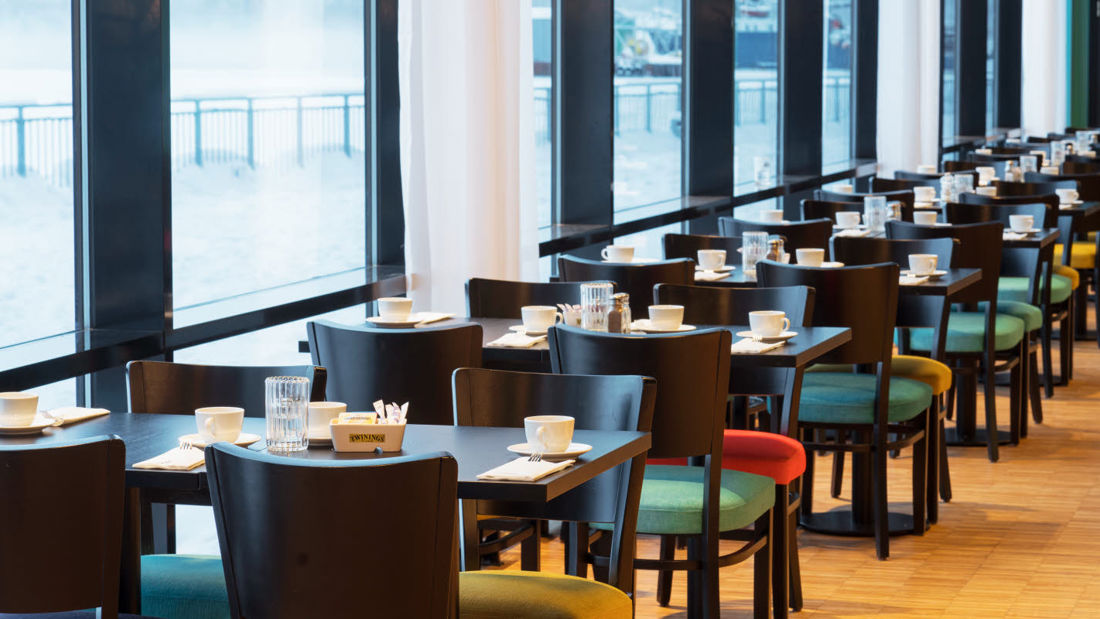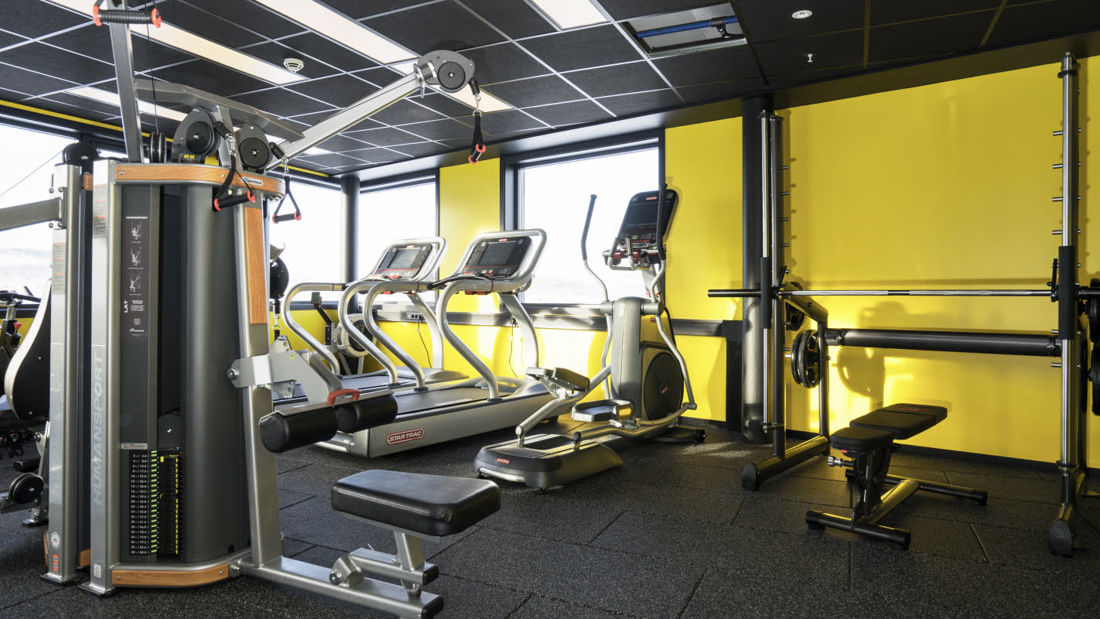 Rooms
0 of 6 room types are available on
Amenities

Check-in-out
Check-in 15:00
Check-out 12:00

143 rooms

Eco-Lighthouse

Location
5 m to the Airport Express Coach
13 km to Kirkenes Airport, Høybuktmoen
The hotel is situated on the quay in Kirkenes town centre.
Well-being
Exercise gym (min. 15 years of age)
Food and drinks
Restaurant
Complimentary breakfast
Breakfast buffet
Complimentary coffee in lobby
General
Pets allowed in some rooms (+NOK 400)
Non-smoking rooms
Family-friendly hotel
Hypoallergenic rooms
App check-out
Free WiFi
Amenities
Baggage hold
24-hour front desk
Complimentary newspaper in lobby
Room service
Late check-out available
Airport shuttle service
Early check-in available upon request
Meeting facilities
Banquet facilities
Conference facilities
Meeting rooms
Accessibility
High visibility signage
Flexible alarm system
Elevators
Hearing impaired services
Wheelchair access
Flexialarm
Parking
Street side parking
Accessible parking
Paid parking
Awards
The best breakfast in the county