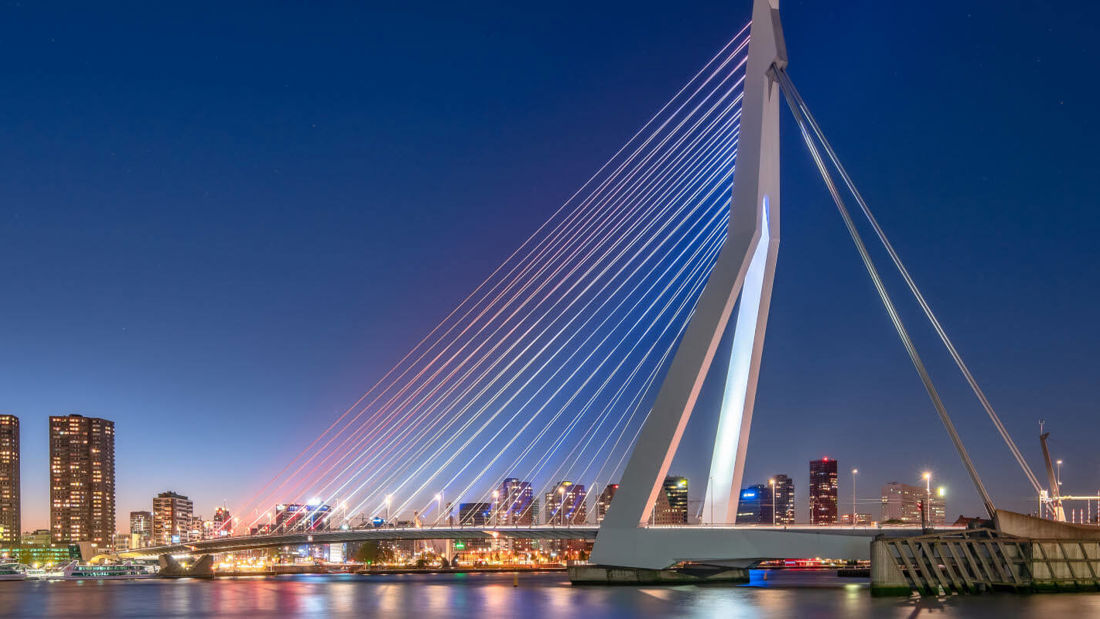 Top things to do in Rotterdam
Rotterdam is Europe's largest port and home to groundbreaking architecture countless cultural experiences. It is time to discover the second largest city in the Netherlands, an energetic and dynamic city with a pronounced character.
Looking for things to do and places to visit in Rotterdam? Here you have our top tips for an unforgettable time when visiting Rotterdam.
Rotterdam is shopping 7 days a week
Experience an amazing shopping experience in Rotterdam. From exclusive fashion boutiques to trendy lifestyle shops, you will find an extensive offer for every taste. Did you know that shops in the city centre are open 7/7, also on Sundays? If you need a break from your shopping tour, a fancy coffee shop or artisan bakery is never far away. Not to forget to mention the Markthal, which combines a large food market with a unique housing project.
Our personal favourites:
The Witte de Withstraat in Rotterdam is a very hip and cultural street with many art galleries, popular cafes, restaurants and shops that are just a little different. Enjoy the wonderful atmosphere thanks to plenty of street terraces. An absolute must-go!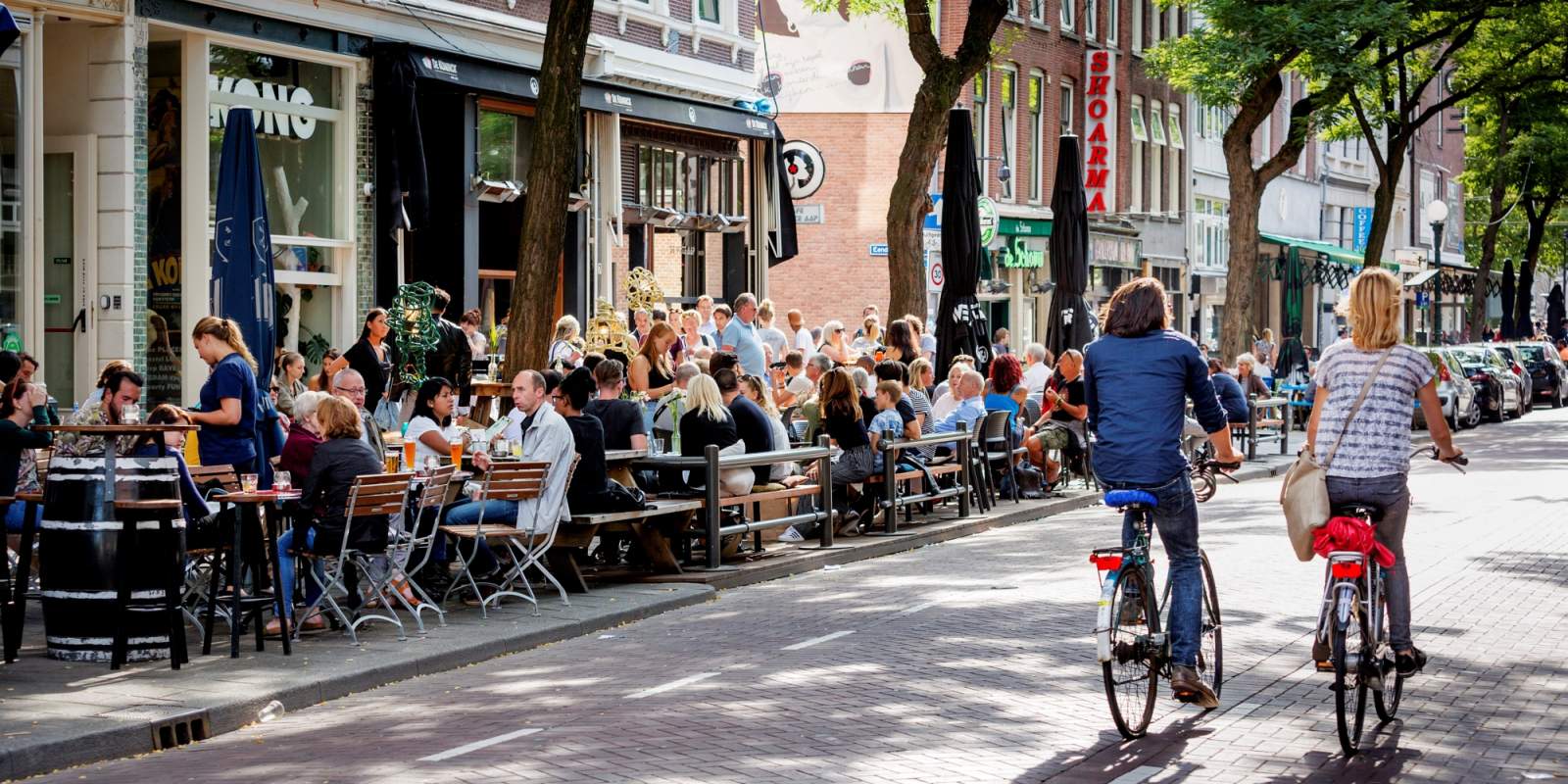 Rotterdam is water
Water in Rotterdam is everywhere. The city has unbreakable ties with the Maas River, with its many bridges, terraces, boats and cruise ships. The must-do in Rotterdam is to take a water taxi from the picturesque Veerhaven harbour to historic Hotel New York.
Rotterdam is home to Europe's biggest port which makes a visit even more interesting and impressive. There are several options how to discover the port of Rotterdam: You can take a boat (leaving just in front of Thon Hotel Rotterdam), bike (you can rent bikes at the hotel reception) or just take a stroll. It is an experience not to miss, as you will get a very close impression of the huge container terminals and great views on the skyline of Rotterdam.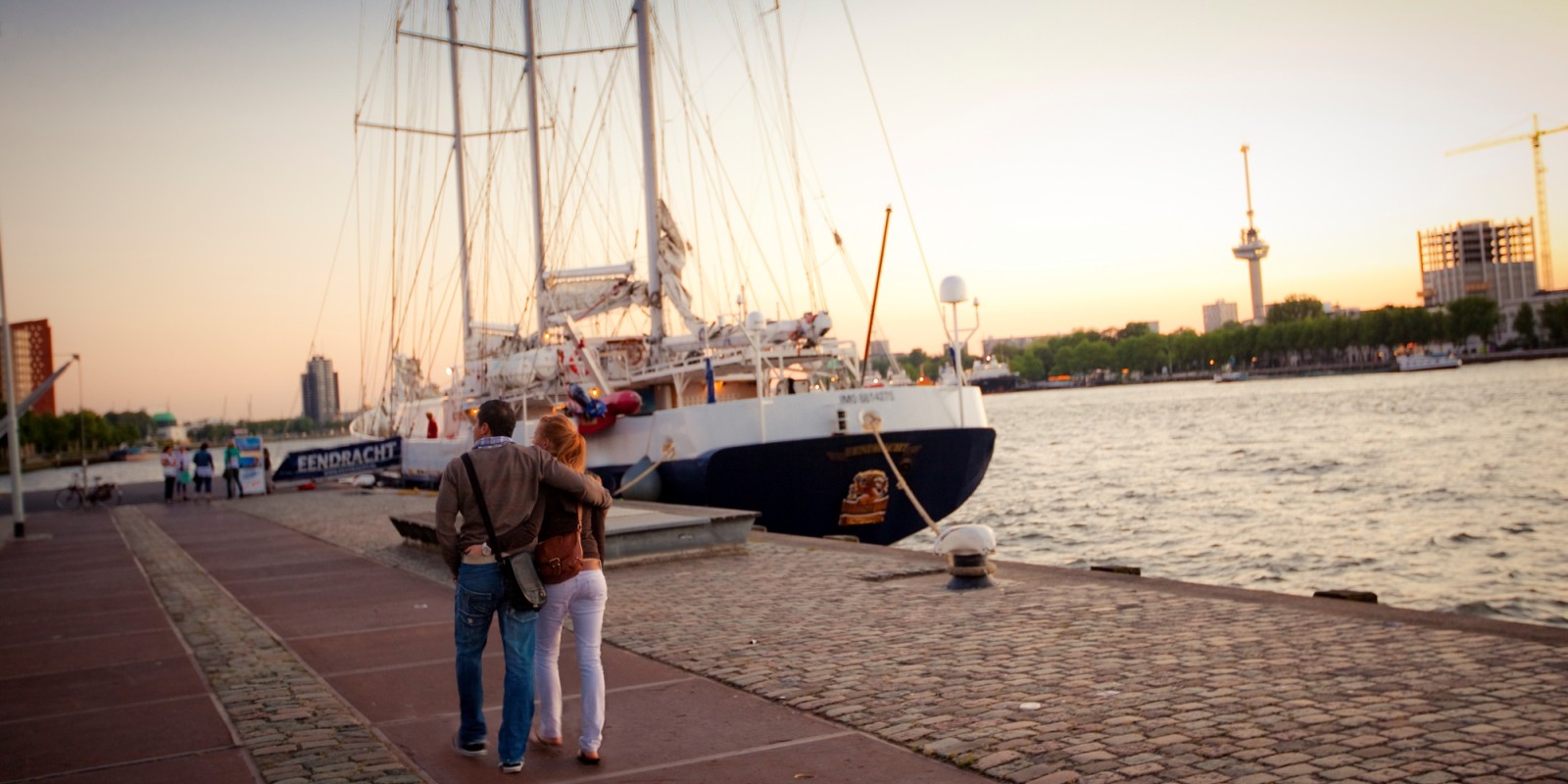 Rotterdam is the new capital of cool
Rotterdam recently enjoyed great media attention and has been reviewed by several internationally known newspapers and magazines as a new trend city. According to CNN, "Rotterdam may be the new capital of cool". Its extensive offer of museums, creative and open-minded locals and award winning bars support this title. Vogue and The Huffington Post praise the city for its "booming art, design and food scene" and "modern city full of experimental architecture and cutting-edge design". So what are you waiting for? Ready for your city trip or weekend getaway in Rotterdam?
Rotterdam is nightlife
In case you are still not persuaded that Rotterdam is worth a visit, the extensive nightlife will definitely make you change your mind. Whether you would like to have a bite to eat in the city, try your luck at the Holland Casino, enjoy a great musical at the new Luxor Theatre or watch a concert at the Ahoy, you will have a great time.
In Rotterdam, you have endless options: Trendy dance clubs, cosy concert venues, traditional cocktail bars, open-air bars, wine bars or classic pubs. Just dive into this bustling city and celebrate your night out.
Our personal favourites
In the heart of Rotterdam, Sijf offers an experience to remember with more than 100 different local and international beers. Alternatively, try Kaapse Brouwers, one of the youngest breweries of Rotterdam.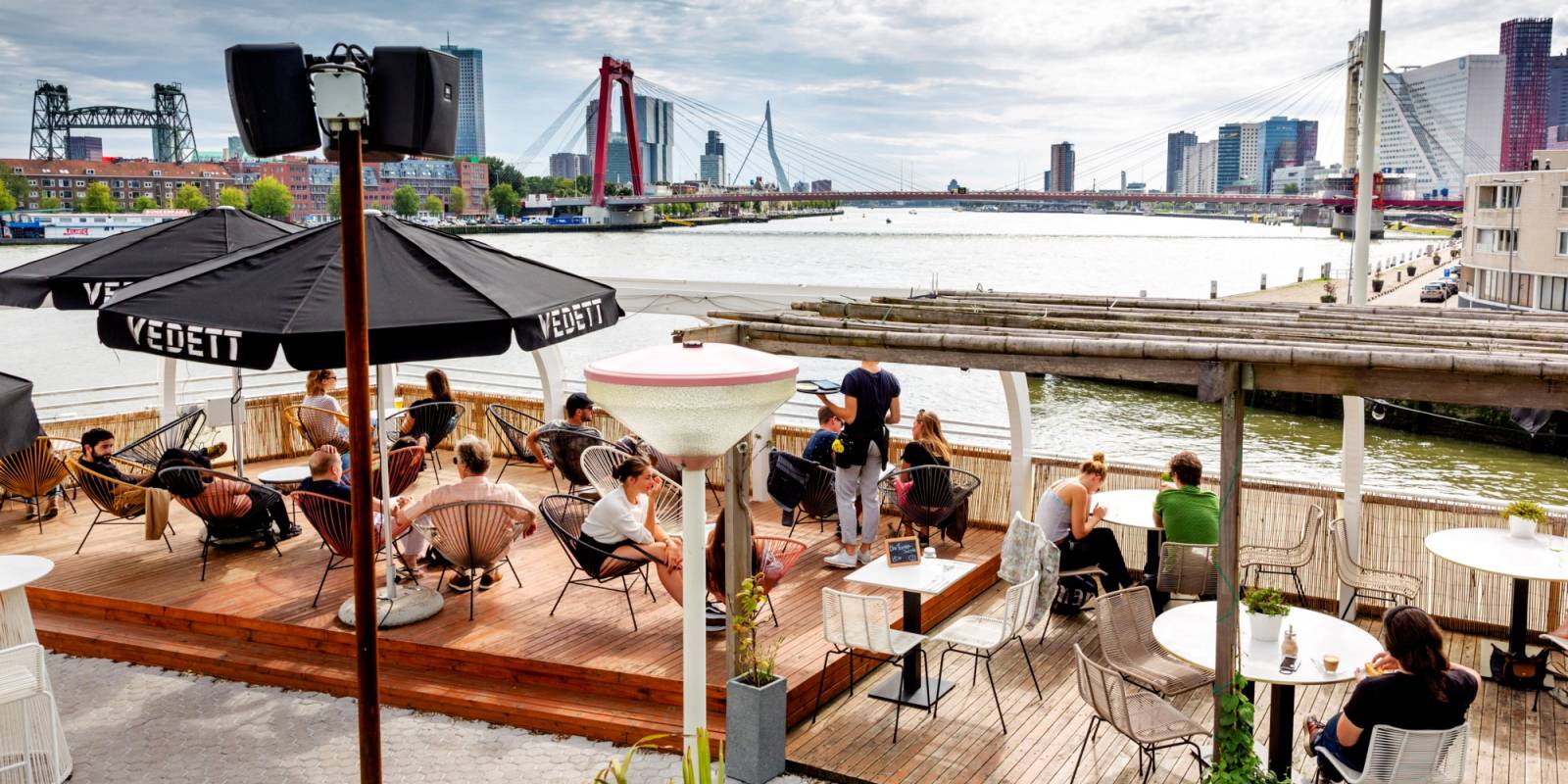 Rotterdam is architecture
Walking through Rotterdam makes you feel like in an open-air design museum. After the bombings in 1940, the city decided not to rebuild, but to build a completely new city. In fact, its innovative and modern architecture sets Rotterdam apart from other Dutch cities and this has created a unique urban experience. You will for example cross the "Erasmusbrug", which is the icon of the city. It spans with its 800m over the Maas River and got the nickname "The Swan" due to its shape. Enjoy the view on this bridge from your room at Thon Hotel Rotterdam or from the restaurant while enjoying a snack or coffee.
Read more about Rotterdam architecture..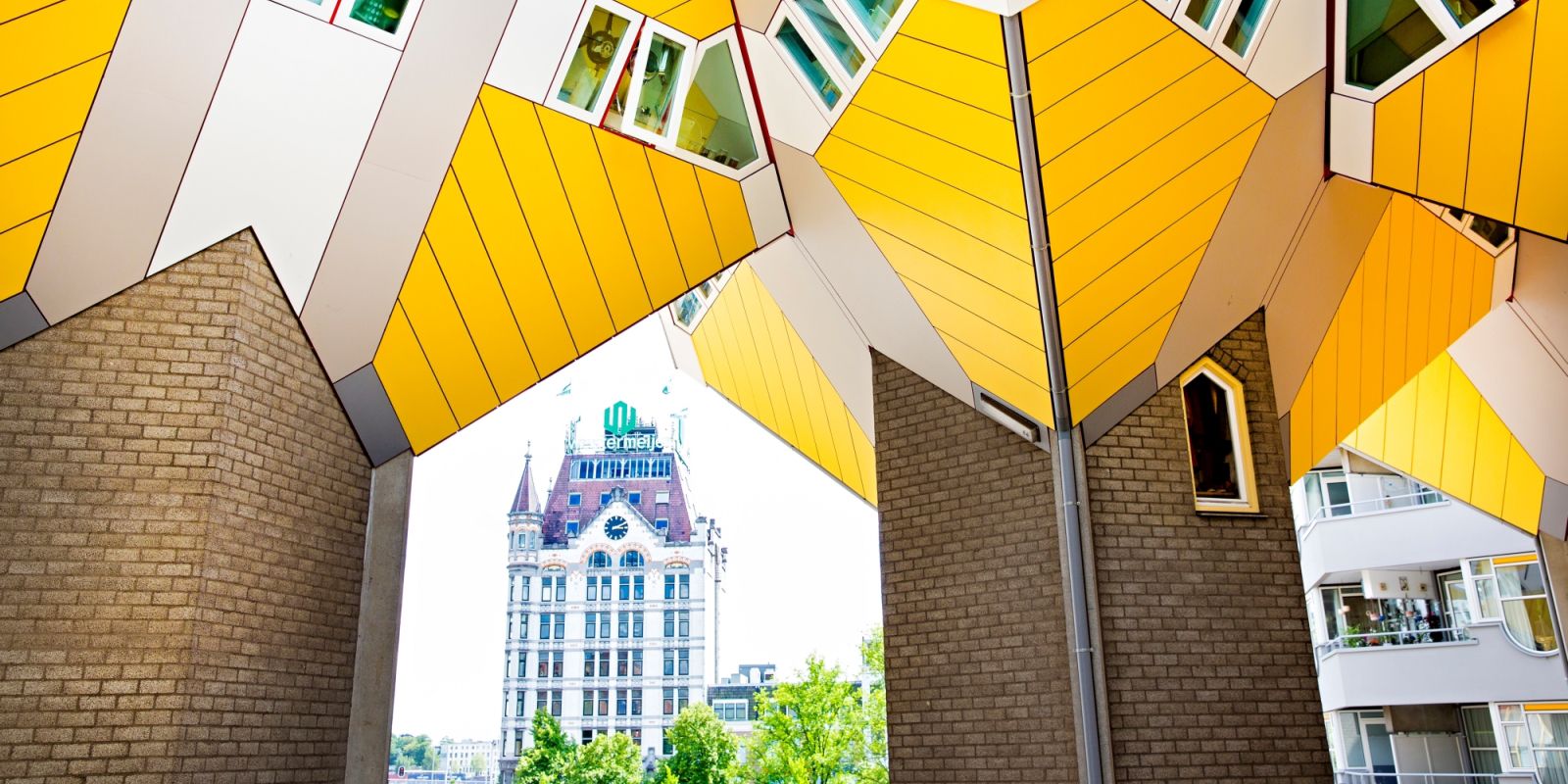 Rotterdam is green (and sand)
Rotterdam is one of the greenest cities in the Netherlands. We definitely recommend the Kralingse Bos, a wooded park that surrounds a lake. Here, you can sail, swim, or just relax in the sun beside your barbecue. Yes, you can swim in Rotterdam ! Rotterdam also has a few beaches. You can lie on the beach at Hoek van Holland, for example.
You can also find the biggest city roof garden in Europe: Dakpark Rotterdam. Located in Delfshaven is one of the old parts of the city and features a picturesque marina. Founded in 2013, it is spreading across 1200 meters on top of a shopping mall. Run by volunteers, it is the perfect place to meet the locals of Rotterdam. In which other city will you find sheep mowing the grass on a shopping mall roof top?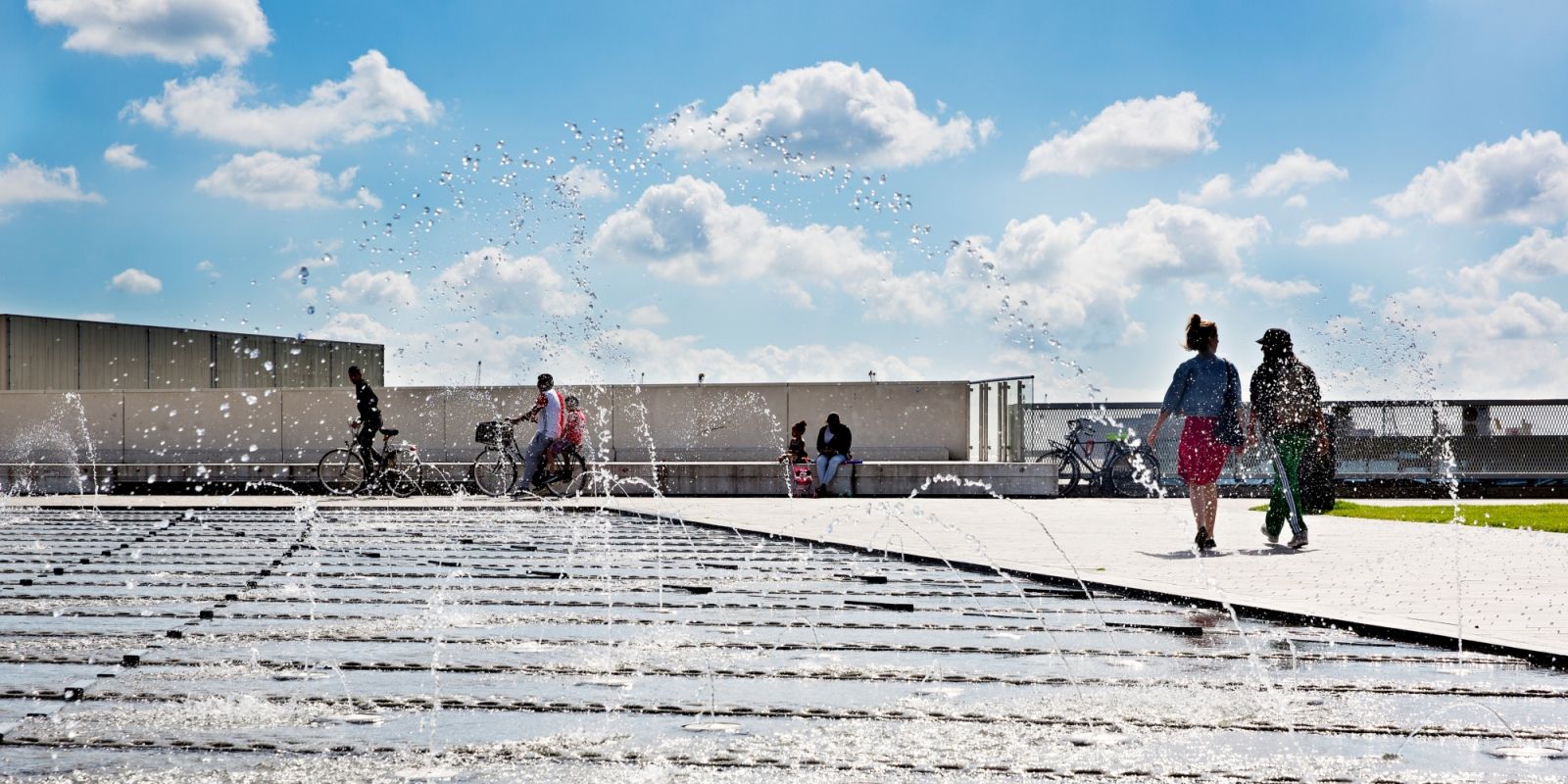 Rotterdam is street art
You do not need to visit a museum or exhibition to add a cultural experience to your city trip. Are you a fan of street art? Rotterdam is full of it! Take a stroll around Luchtsingel or Hofbogen to discover several huge and remarkable wall paintings created by local street artists. Alternatively, you can follow a seven-kilometre walking route that will lead you past 28 paintings and through the city centre of Rotterdam.