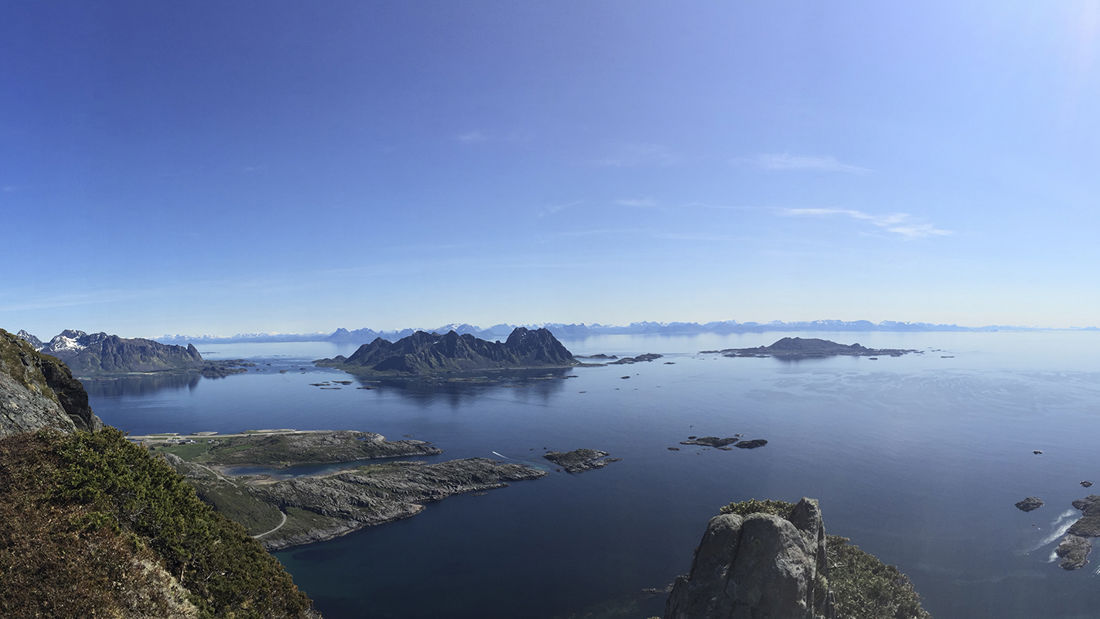 Eat, Stay, Love
The nature is so breathtaking in Lofoten that some tourists decide to stay permanently. People from all around the world also come to taste the award-winning food.
With snowcapped mountains, panoramic sea views and magical Northern lights - Lofoten has always been a popular destination. Now foreigners have gotten a taste for the local cuisine.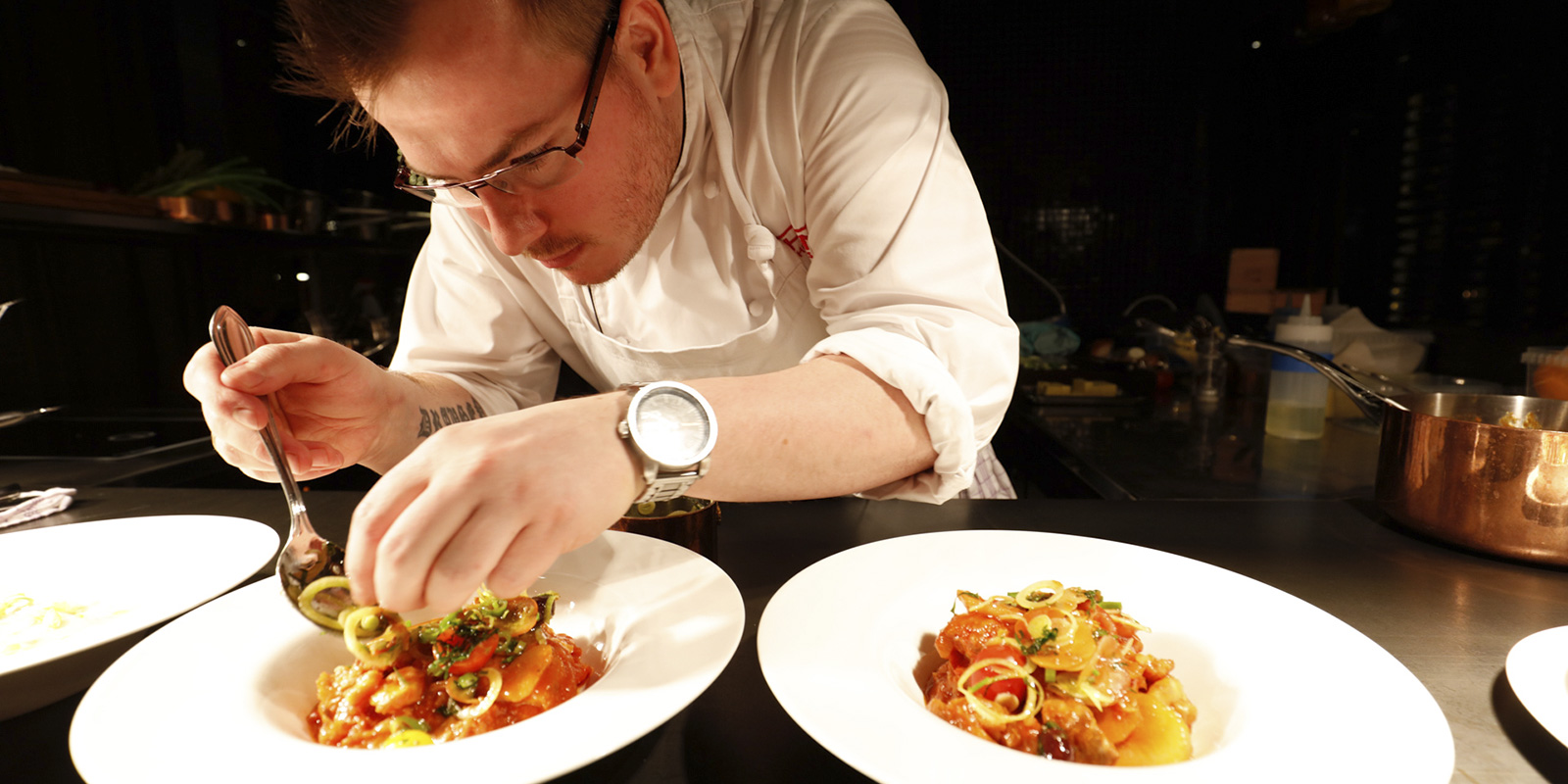 "About 350.00 tourists come here in a year. Lofoten is most popular among German, Norwegian, French and Swedish travellers. But the cruise ship Hurtigruten also brings a lot of other nationalities here," Caroline Hömke says.
Hömke is German herself and works at the local tourist information office in Svolvær – an idyllic small town in Lofoten with only 4500 inhabitants. High season lasts from June to August when the midnight sun is up all night. But in 2016 restaurants opened four months earlier because photographers and tourists wanting to see the Northern Lights travelled to Lofoten as early as February.
Norway's best breakfast
Local specialties such as cod, halibut, reindeer meat, goats cheese and salted dried white fish known as stock fish (tørrfisk) is served all over town. Paleo Arctic, the restaurant at Thon Hotel Lofoten in Svolvær, recently won the first prize in the Twinings' annual "Norway's best breakfast" competition, as well as a national prize for their local menu.
"We love to try something new in the kitchen and to surprise our guests. We smoke our own salmon, our jam is homemade and we bake our own bread," says chef at Paleo Arctic, Stian Haugnes.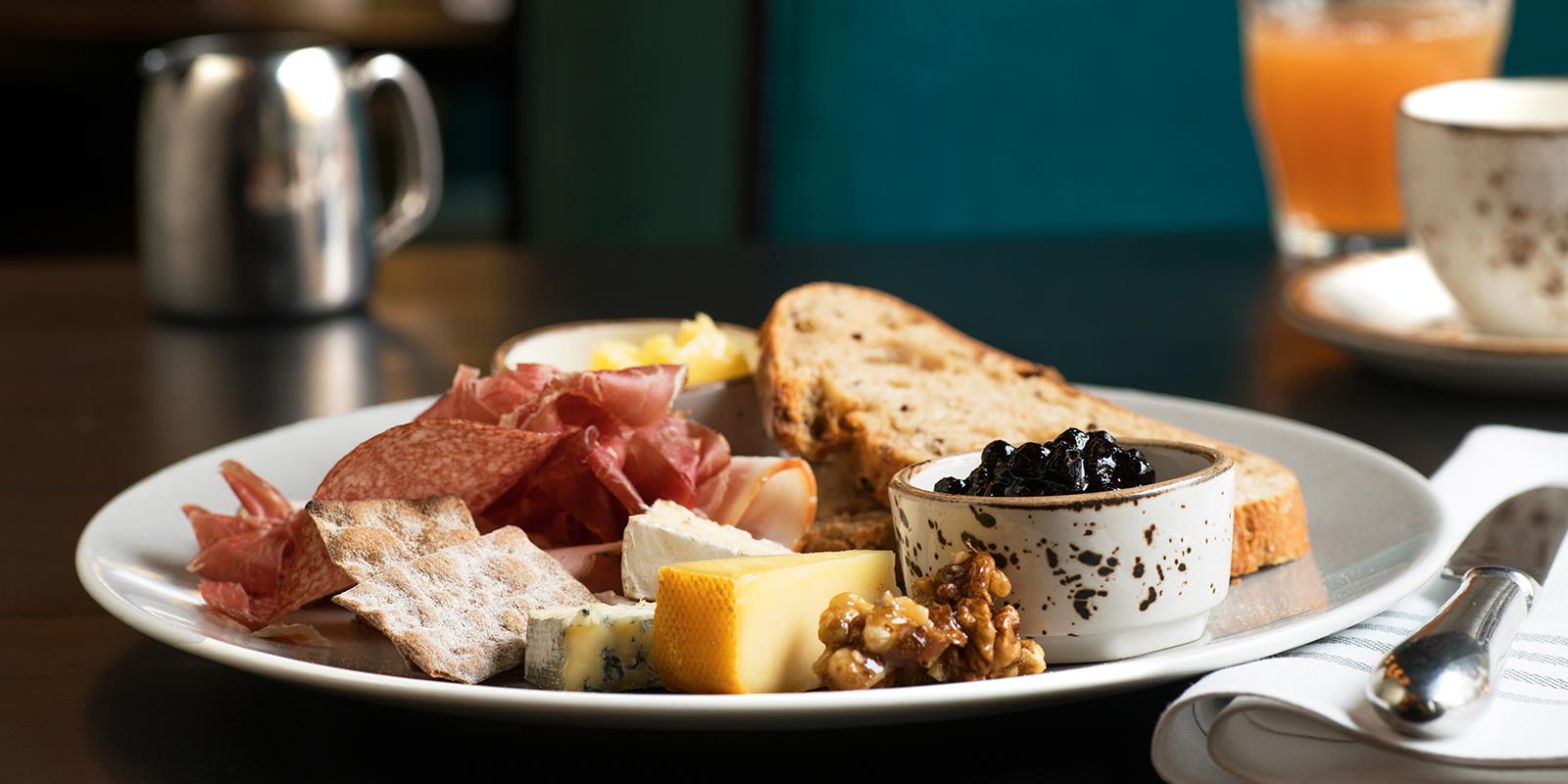 Business developer and motivational speaker Steinar Jøraandstad is from Oslo, but has lived in Lofoten the past 10 years. He raves about Svolvær as a gastronomic mecca.
"Svolvær is on the way to becoming the town you have to experience before you die. A lot has happened with the local cuisine here. Svolvær and Thon Hotel Lofoten have lifted the gastronomic level to new heights," he explains.
Local food
Thon Hotel Lofoten also promotes local products, and chef Stian Haugnes has a wide selection of cheese.
"I love cheese, and we serve local cheese from Aalan Gård – which is produced by a family who lives on the island of Vestvågøy here in Lofoten," he says.
A family of 11, including in-laws and grandchildren, make their own cheese. At the farm, where Knut Åland was born, the family has 200 goats.
"My wife and I started making cheese in 1996. At first we had our friends taste our cheese, and now we produce six to seven tons in a year. We sell our cheese to local restaurants and shops, but also to the rest of Norway, Svalbard and Denmark. I've even shipped our brown goat's cheese to France," Knut Åland says.
The cheese farm has 15.000 visitors per year. "A lot of Europeans come here to taste our cheese. A lot of them come from the cruiseship Hurtigruten. But now Chinese and Japanese tourists have started to visit us. They really like our brown cheese," Knut says. His personal favourite is the Capra cheese which has won several awards.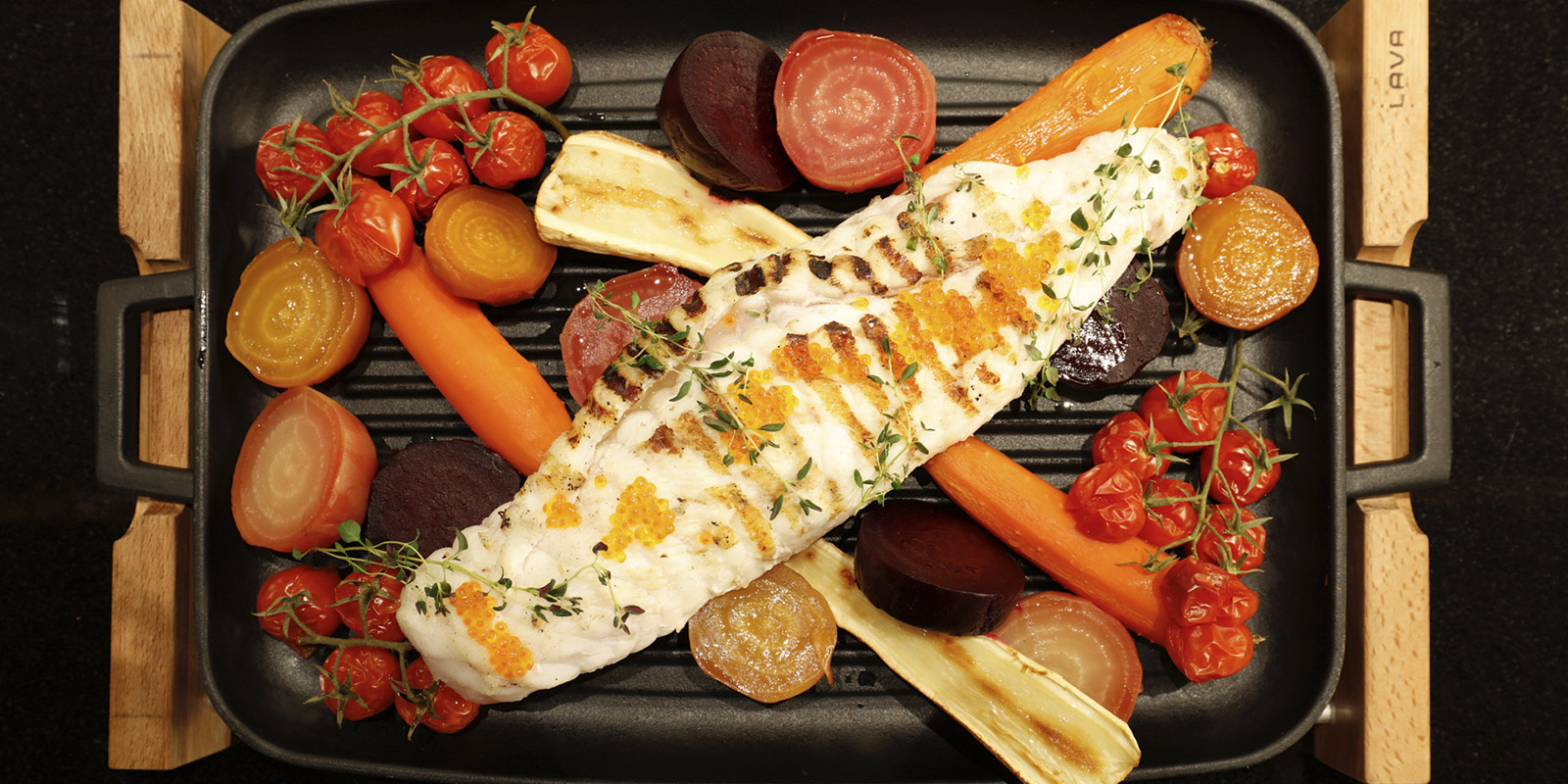 New tourist trends
"Tourism has gone from merely observing to experiencing. People used to sit on a bus with a guide. Now they get out of the bus and walk into nature. People want unique experiences and activities during their vacation in Lofoten," Jøraandstad says.
Fishing is also a popular activity among visitors, as well as hiking to the mountain Svolværgeita and boat trips to Trollfjorden – the picturesque fjord is a location in Matt Damon's new movie, "Downsizing".
"Tourists always ask about a particular beach, but there are so many to choose from here and they are all spectacular," Hömke explains.
Room with a view
At Thon Hotel Lofoten the view of the harbour and surrounding islands is so fantastic, that all the rooms are equipped with a pair of binoculars.
"Our guests love looking at the sea view, so most rooms have a set of binoculars. Our restaurant also has a spectacular view as it is situated on the dock, and guests can actually see the fishing boat that delivers fish to our kitchen. Local food and Norwegian specialties give people a unique experience when they visit Lofoten," says hotel director Erik Taraldsen at Thon Hotel Lofoten.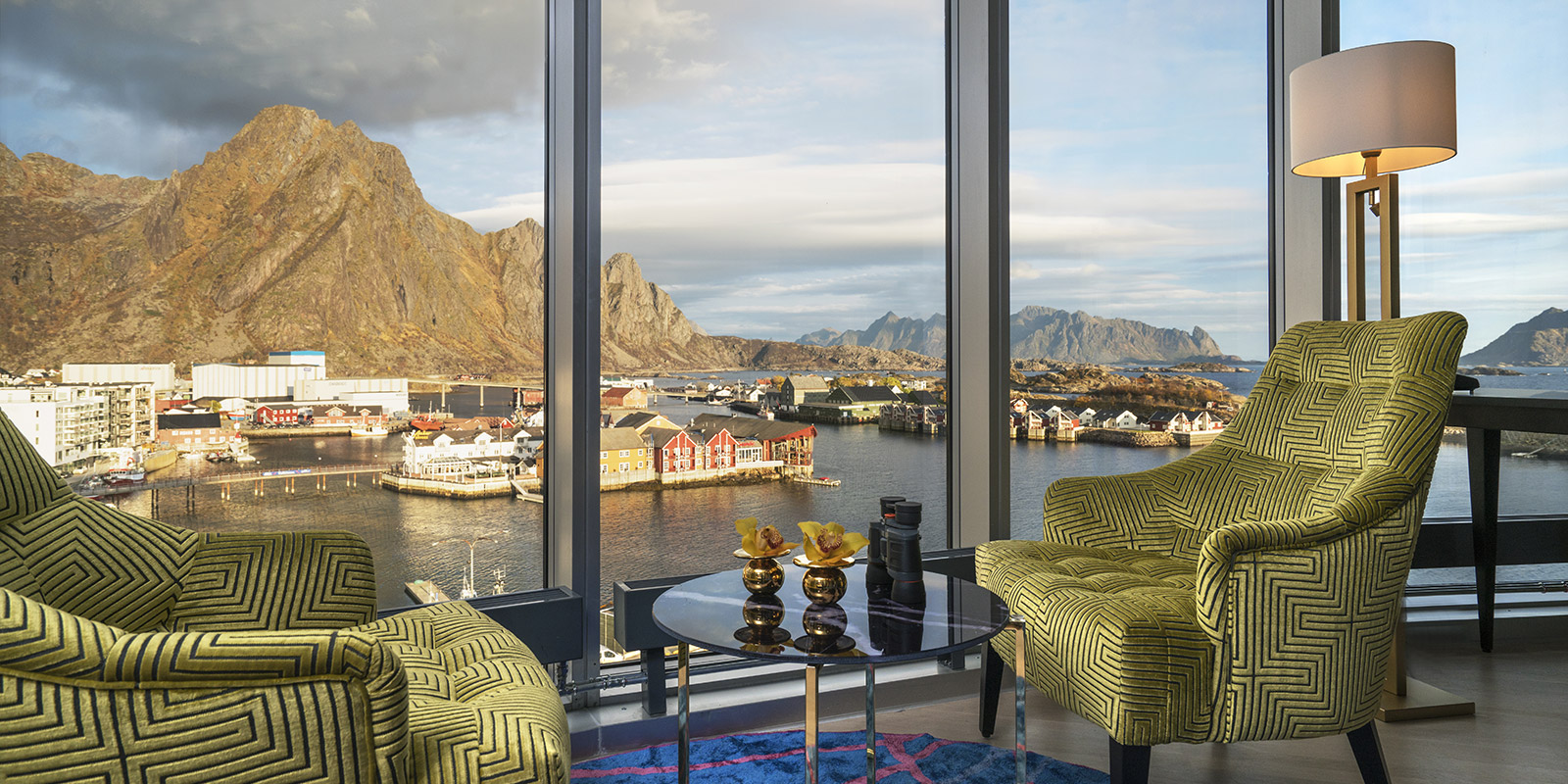 But all eyes are now on Thon Hotel Lofoten – the hotel has been nominated as "Hotel of the Year" at the annual Grand Travel Awards. The award means a lot to the employees in the small town of Svolvær.
"We are so happy to be nominated for this award. We love to serve our guests and to make sure they get the real Lofoten experience during their stay. That our hotel in Svolvær is nominated in the same category as larger hotels in Oslo makes us really proud," Taraldsen says.
For more information, please visit: