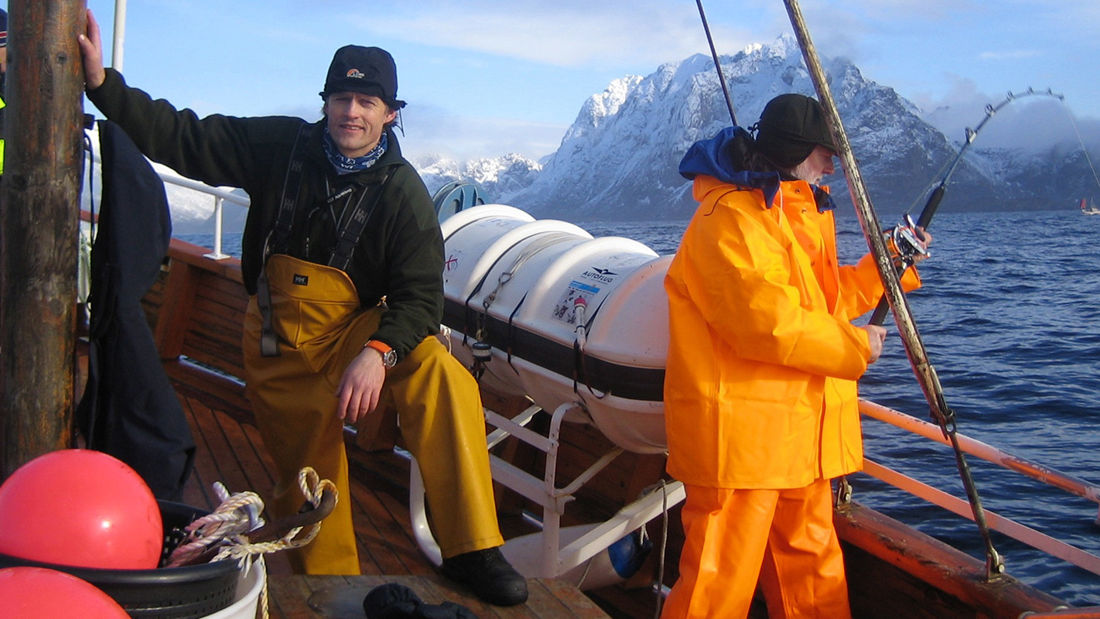 Things to see and do on Måløy
Lighthouse Safari
Vågsøy has several lighthouses that are well worth a visit. Admire the local scenery and the impressive coastal landscape on a round trip to see the different lighthouses. We will be pleased to assist in mapping a route for you.
Sea angling
A number of operators in Måløy offer both inshore and offshore fishing expeditions. Your guides are seasoned locals who know better than the rest of us where the best catches are to be had. Some firms also hire out professional sea fishing gear.
Free fitness facilities
All hotel guests have free access to the Maløy fitness centre. Located about 10 minutes' walk from the hotel, the centre offers both spinning and aerobics along with a well-equipped weight-training gym. If you would like to make the most of this facility, simply request a fitness pass at the hotel reception.
Surfing
The 1.5 km sandy beach of Hoddevika is regarded as Norway's best surfing location. This site attracts inexperienced and expert surfers alike. A surfing school is organised all year round
at Stadtlandet.
Sea rafting
How about riding a cresting wave travelling at 40 knots? Sea rafting is the ultimate adrenaline kick. While the speed and the open boat may seem just a bit too action-packed for some, this is a relatively safe activity, with seasoned boat operators at the wheel. Everyone will be issued with survival suits.
Capacity: 10 persons.