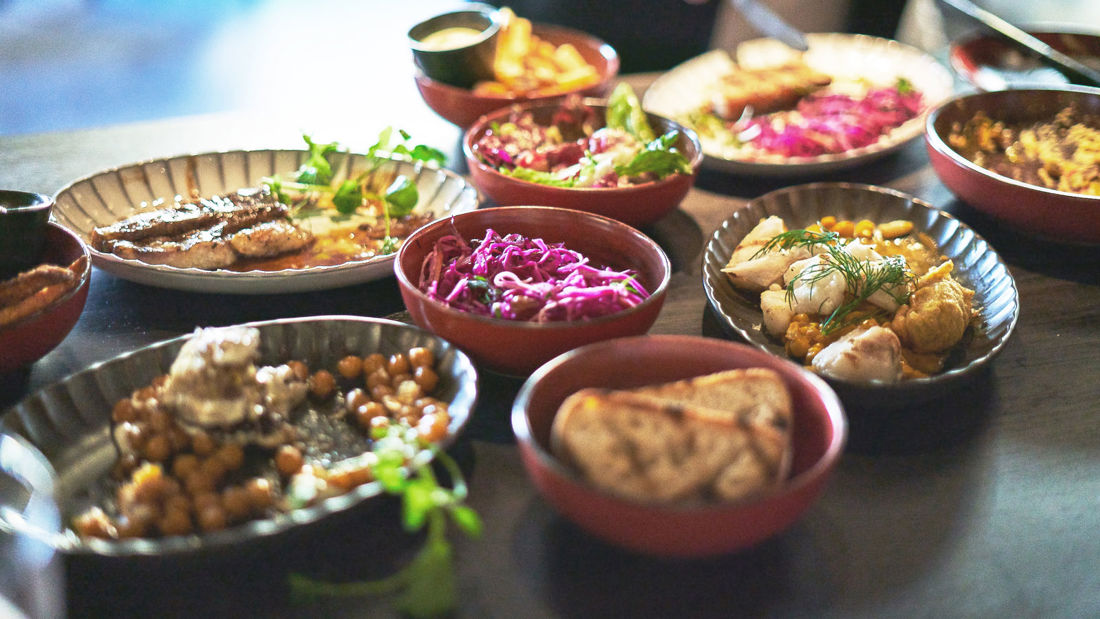 Member discounts at our restaurants
As a member of THON+, you get a discount at several of our popular restaurants, which offer unique concepts and exciting menus from all over the world.
Bring your friends and family and enjoy a lovely night in town with a guaranteed great atmosphere. We offer everything from gastropubs, atmospheric piano bars, beer dinners, tex-mex, shuffleboards and much more.
THON+ has three membership levels where you get a higher discount, including at selected restaurants, for each membership level; Gold (10%), Platinum (15%) and Black (20%).
Show your member profile in your browser or in the Thon Hotels app before you book.
Being a member of THON+ is free and you get many great benefits, including hotel accommodation and restaurants.
These restaurants offer discounts with THON+
Abelone Kjøkken & Bar, Oslo
Experience true American food and music at Oslo's best blues and rock'n'roll bar, Abelone Kjøkken & Bar
Brødrene Bergh, Oslo
Experience a taste of Italy in the middle of Karl Johans gate at Brødrene Bergh . Every Thursday you can also catch live jazz music.
Den Gamle Major, Oslo
Den Gamle Major is a brown pub with over 100 years of experience and is recognised for a wide selection of drinks and genuine English pub food.
Duckpin, Oslo
Duckpin is a fun concept that takes bowling to a new level with smaller lanes and balls. Between games, you can tame hunger with American fusion and an extensive milkshake menu.
Eufemia Bar, Oslo
Greenland Boulebar, Oslo
At Grønland Boulebar in the centre of Oslo, you can brush up with a new game in Norway's largest indoor sandpit, and enjoy food inspired by France.
Liv & Røre, Triaden
Liv & Røre is spread over more than 2,400 square metres with many different games, large screens, dance floors and delicious food and drink.
Liv & Røre, Ålesund
Liv & Røre at AMFI Moa is a new type of eatery with two restaurants, outdoor dining, bars, various games and activities. Come and enjoy street food of the highest class.
The Scotsman, Oslo
Over four floors on Karl Johans gate, Oslo's most famous pub The Scotsman offers something for everyone, with a focus on Scottish food and drink traditions.
Tostrup Uteservering, Oslo
When the weather is nice, Oslo's oldest outdoor restaurant, Tostrup Uteservering, opens centrally located by the Storting. Take in the local life while enjoying a freshly grilled sandwich or snack.
Williamsburg Bab & Beer, Oslo
Get an authentic taste of New York City at Williamsburg Bab & Beer, right on Karl Johans gate! American food is served in stylish and urban premises as well as a kebab menu with finesse and surprises.
Terms and Conditions
The discount only applies to food, not drinks, games or other activities
The discount is valid for up to 6 persons