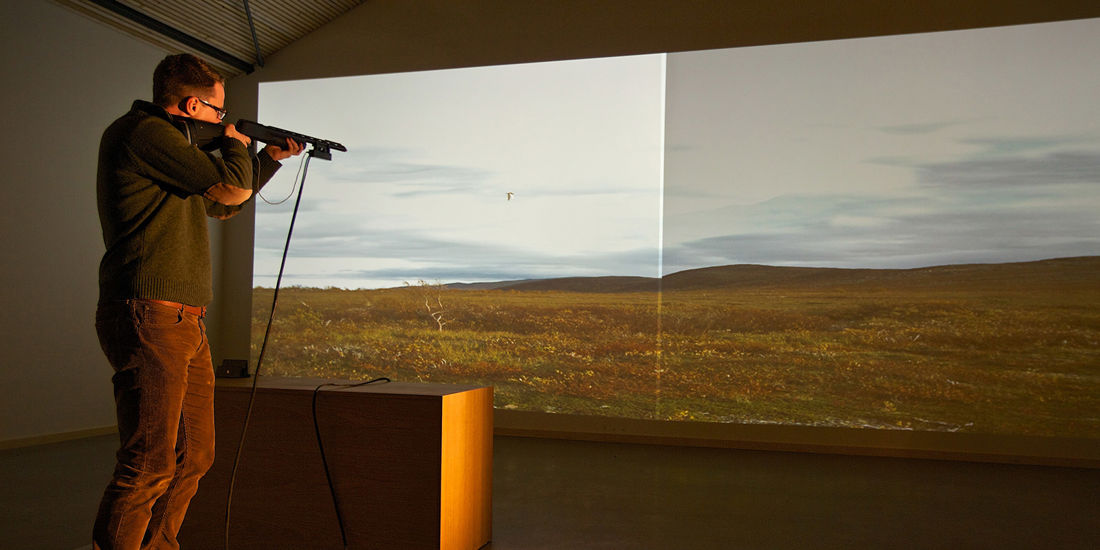 From forest to table
Join an educational cycle from luring, hunting and shooting to slaughter and cooking.
Norwegian hunters and gatherers will have access to fantastic food resources during the autumn hunt. Local healthy meat that can be transformed into delicious feasts or tasty everyday food. We take you through the whole process:
Lure and hunting
How do you hunt big game - lure deer? In our cozy lavvo we sit around the fire and learn to lure deer, while professional hunting instructors talk about hunting and fishing in Norway.


Hunting shooting
The instructors take you to the simulator where they review important elements of hunting shooting and you get to try both shotgun and rifle against small game such as grouse and pheasant and large game such as elk and deer.


Parting of large game
Where does the food really come from? Demonstrate the slaughter and cutting of an entire deer at our game slaughterhouse. Get to know the different parts of the meat and what kind of food they are best suited for. Possibility to buy the meat at home, or cook it in the teaching kitchen.


Cooking with game
Participate in cooking with a chef in our training kitchen or simply sit down and enjoy food from the forest at the long table in the fireplace lounge.
Ordering
Contact Thon Hotel Bjørneparken on telephone or e-mail .