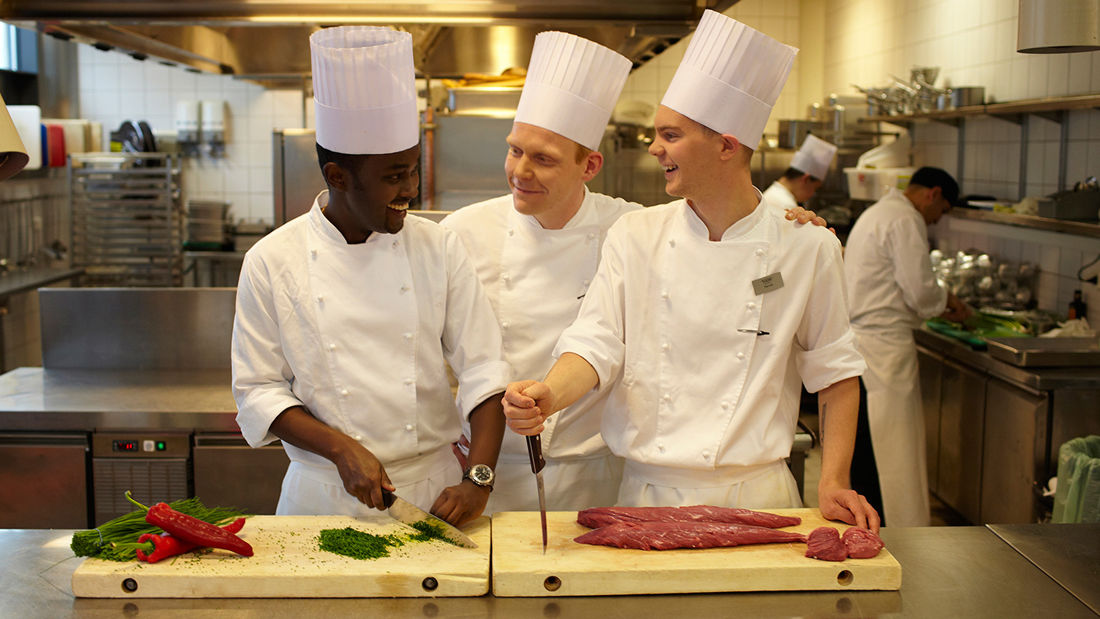 An inclusive workplace
We offer internship and job recruitment opportunities to people struggling to find employment.
Cooperation with NAV Alna and Bjerke
The Olav Thon Group, with Thon Hotels at the forefront, has had close collaboration with NAV in the Alna and Bjerke city districts since 2013. Under this partnership several of the hotels in Oslo offer work practice places for people who are struggling to enter working life. Since 2013, 39 people have been offered work practice places.
The aim of the partnership is to help provide access to ordinary working life for people with an immigrant background. The partnership is a win-win situation for both parties – the candidates receive workplace training, language training and a network, and the hotels gain contact with talented people who may quickly move into employment.
In 2016 a total of 11 candidates from the Joint introduction programme in Grorud, the qualification programme and the social services respectively, have been offered work practice places at 5 of our hotels in Oslo. Of these 11 work practice has led to employment for two candidates, and several of those who have had work practice in 2016 continue in 2017 with an aim to gain employment.
The Pueblo Project
Olav Thon Gruppen signed a cooperation agreement with Pøbelprosjektet in 2017. In 2016 there were 8 interns who tried out their skills at our hotels. In addition, five employees of Thon Hotels og Thon Eiendom have contributed with presentations at the Employer's Day at Pøbelprosjektet.