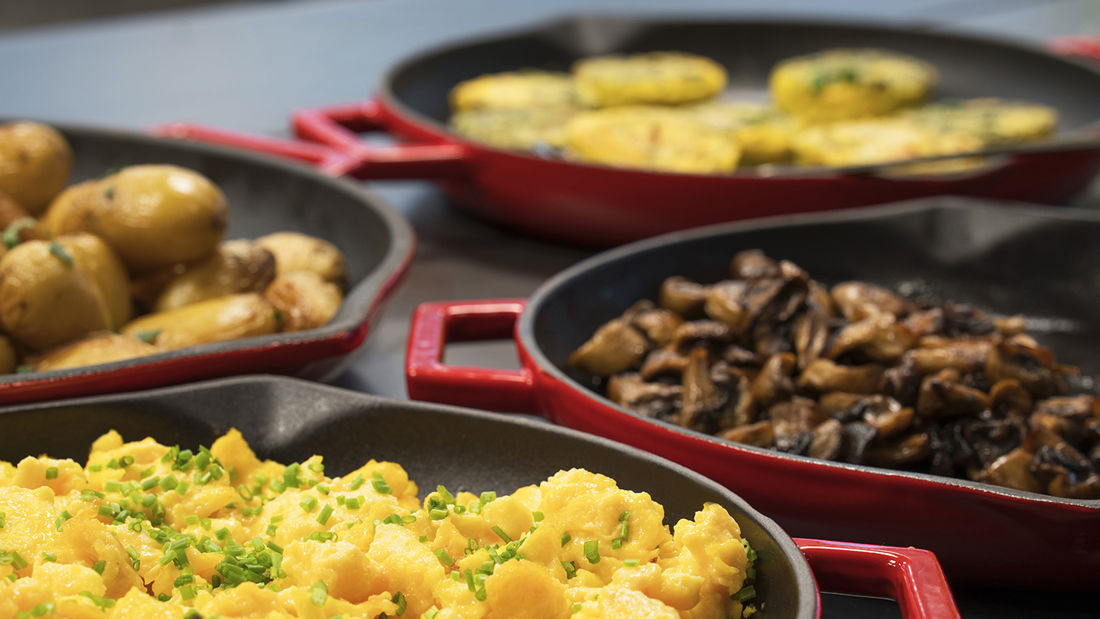 Sustainable food
Thon Hotels is committed to increasing our focus on sustainable food. The purpose of this enterprise is to provide our guests with food from sources in line with our standards regarding quality, safety, and environmental responsibility.
Quality
Employees at the Olav Thon Group's central purchasing department, on behalf of our hotels and other catering establishments, are constantly working to source excellent ingredients in collaboration with our suppliers. The intention is to ensure superior quality every step of the way – from farm to table. Managers in our Food & Beverage department receive regular training from chefs and work to use ingredients that are as fresh and minimally processed as possible.
Food safety
We are proud to work in partnership with Norway's best suppliers. We only use products whose origins can be traced back to our suppliers, thus ensuring that we always know exactly where your food is coming from. We carry out meticulous internal audits and are regularly visited by food safety inspectors, thus guaranteeing that all our food is prepared in a safe and hygienic environment.
Organic and locally grown food
It is standard practice at all our hotels for a minimum of 5 organic products to be available for breakfast on any given day.
Brasserie Paleo and Paleo Arctic
In conjunction with the total renovation of Thon Hotel Rosenkrantz in Oslo, we launched the restaurant concept Brasserie Paleo. This concept has since been expanded upon with the opening of the Paleo Arctic restaurant at Thon Hotel Lofoten. Paleo bases its cuisine on natural, unprocessed, and locally produced ingredients, seasonal vegetables and organic produce. The Paleo concept is paving the way for a new focus on culinary excellence at Thon Hotels and serves as a model for our future restaurants. Brasserie Paleo was awarded two forks in the 2015 Michelin Guide.